Five Reasons We Can't Wait for ZOMBIE LAND SAGA R
Our favorite crazy mixed-up zombies are returning to the stage in 2021! ZOMBIE LAND SAGA R promises music, friendship, drama, and lots of zombie action. But what in particular are we most excited to see? It was hard to narrow it down because the answer is "everything." But here are five things out of many that we're anticipating for the upcoming return of the undead idol show.
More Great Original Music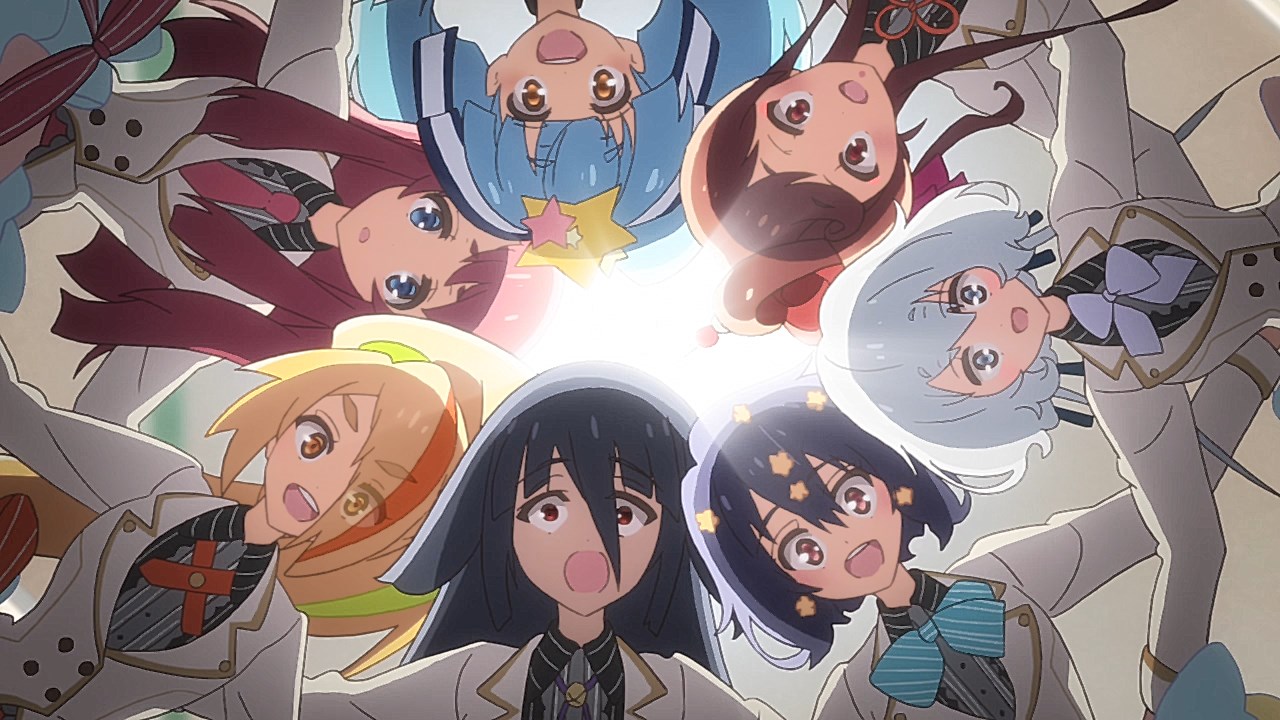 With Mappa, Cygames, and Avex working together, ZOMBIE LAND SAGA was destined to be big news. It's that Avex connection that makes it shine in the music department. Idol group Franchouchou gets lots of memorable tunes throughout the season. "Mezame Returner" (and its lightning-enhanced remix) rank high, as does Lily Hoshikawa's heartfelt song to her father and Saki's tribute to the biker spirit. That's not even mentioning the show's intense, nostalgia-filled opening theme. We can't wait to hear the group's newest tunes!
More Zombie Antics
ZOMBIE LAND SAGA isn't just about being idols. There's the whole, you know, zombie aspect. Our seven heroines were resurrected from all different time periods to make a weirdly ideal idol group. But just because they take the stage looking fresh and alive doesn't mean they are. Heads and limbs go flying on the regular. And if the girls are ever spotted out of makeup, it's pretty much impossible to pass themselves off as living people.
There's also the whole thing of how they became zombies. The show dropped a few tasty clues right at the end of season 1. We're looking forward to seeing if they pay off.
An Explanation from Kotaro
Kotaro Tatsumi (a.k.a. Mamoru Miyano as himself) is the weird, shouty manager of ZOMBIE LAND SAGA. As strange as he seems, his weird "zombie idol" scheme does begin to lead Franchouchou to success. Besides giving the girls someone to unite against as they grow closer, he's actually kind of killing it at the whole manager thing. But a last-minute info drop in season 1 reveals that there's a very personal motivation behind at least one of his casting decisions.
Kotaro is a character full of mystery, no matter how un-secretive he may seem. Will our second season chip away at that mystery? Only time will tell. And speaking of mystery…
The Legendary Tae Yamada
Voiced by superstar Saga native Kotono Mitsuishi, Tae Yamada is a favorite character among ZOMBIE LAND SAGA fans. But we also don't know anything about her. She hasn't "woken up" into a human personality the way the rest of the girls have. But Sakura's care and friendship show that she can learn — be it dance steps or how to communicate with her fellow group members. She even cares a lot for them, as we see late in the series, even if she's not as easily able to express that.
Will we find out who she is and why she's "legendary"? Or will the mystery of her background remain a core part of the series? We're ready for anything, but we do have our hopes.
Romero. Just Romero.
Plain and simple, we can't wait to see more of ZOMBIE LAND SAGA's goodest undead boy. This weird pupper with the prestigious name was one of the most adorable parts of the first season, and we've got our fingers crossed that he'll be back as cute as ever. Considering he's been turned into one of the most adorable plushies we've ever seen, we get the sense the show won't be letting go of him any time soon.
Are you looking forward to ZOMBIE LAND SAGA R? What are you hoping to see in the new season?
Otaku USA may earn a small commission on purchases made through links on this article.