Fear Not, Because the Voice of Shinji Confirms Evangelion 3.0+1.0 is Underway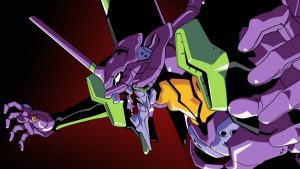 If you were worried at all about the radio silence regarding Evangelion 3.0+1.0 in the months since its 2020 release announcement, voice actress Megumi Ogata is here to provide some reassuring words. The voice behind Shinji Ikari shared a photo of her having drinks with Evangelion creator Hideaki Anno, and took the opportunity to confirm that the movie is in progress.
Ogata followed that up with, "Various news may be shared this year(!?/laugh). Please look forward to them."
Beyond that, anime studio khara announced unlimited viewing of Evangelion: 1.0 You Are (Not) Alone and Evangelion: 2.0 You Can (Not) Advance on streaming platforms in Japan.
【謹賀新年】エヴァ、再起動!https://t.co/MCdqSNo8BP
各社にて月定額見放題配信開始しました!
「序」「破」。お正月のお供にぜひ。

そして勿論「シン・エヴァ」動いています。
今年はいろいろお知らせが舞い込むかも(!?/笑)。
どうぞ、お楽しみに♥️#エヴァ #エヴァンゲリオン pic.twitter.com/9ArMvZQqch

— 緒方恵美 (@Megumi_Ogata) January 2, 2019
Here's the previous teaser from July:
Via Crunchyroll