Experts Weigh in on Japanese Pop Culture's Response to COVID-19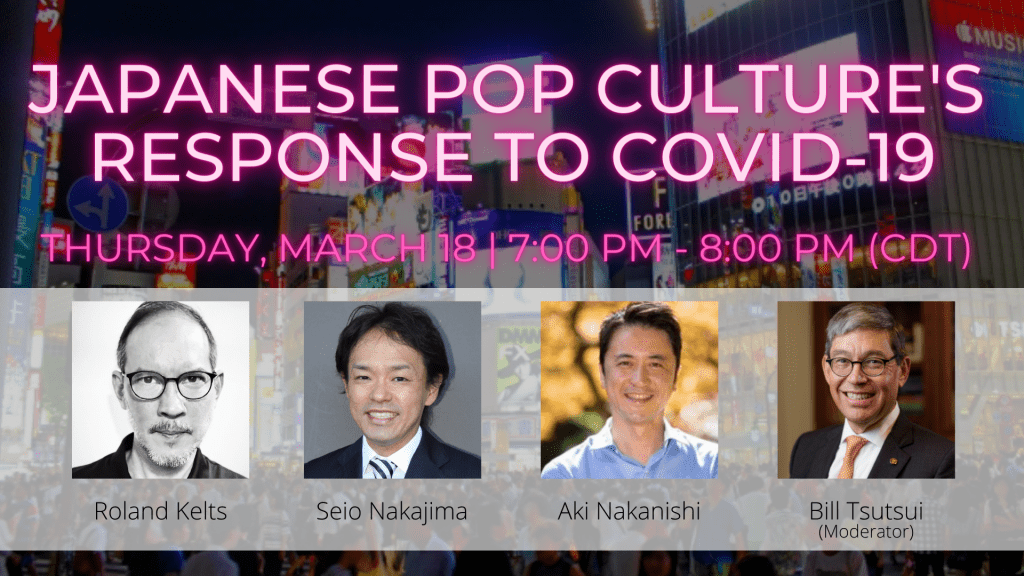 Despite all the challenges posed by a pandemic, Japanese pop culture (especially in the forms of anime and manga) have seen their sales numbers grow exponentially during quarantine. The Japan-America Society of Dallas/Fort Worth put on a virtual panel to discuss this, and if you missed it while it was live, it's available on YouTube now.
The panel was moderated by Bill Tsutsui, author of Godzilla on My Mind and Edwin O. Reischauer Distinguished Professor of Japanese Studies, Harvard University. His panelists were journalist and Japanamerica author Roland Kelts; Professor of Sociology and Asian Studies, Graduate School of Asia-Pacific Studies, Waseda University Seio Nakajima; and Arlene Schnitzer Curator of Culture, Art, and Education, Portland Japanese Garden Aki Nakanishi.
The panel includes a history lesson on Japanese isolationism in the past, plenty of talk on Demon Slayer, Japanese and Western co-productions, and how the pandemic might affect Japanese entertainment in the future, among other things. At just under an hour and twenty minutes, it gives interesting insight and perspective on the issues.
____
Danica Davidson is the author of the bestselling Manga Art for Beginners with artist Melanie Westin, and its sequel, Manga Art for Intermediates, with professional Japanese mangaka Rena Saiya. Check out her other comics and books at www.danicadavidson.com.