Interview: Roland Kelts on Writing About Japan
Many fans of anime and manga are interested in learning about Japanese culture as a whole, and they will find a great source of information in the writings of Roland Kelts.
Kelts' father is American and his mother is Japanese, giving him a unique perspective on the two cultures and how they act upon each other. He spends part of the year in Japan, working as a researcher and lecturer at  Keio University, and another part of his year in the United States. Much of his writing centers on Japan, and his articles can be found in Time Magazine, The New Yorker, CNN and The Japan Times. His book Japanamerica came out in 2006 and continues to be the ultimate source on the power and influence of Japanese entertainment in America.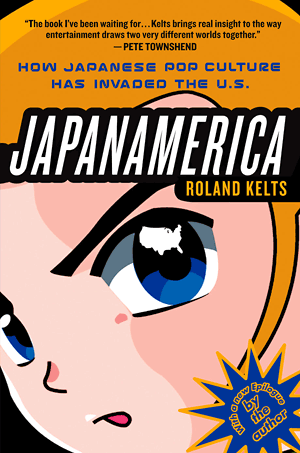 Kelts attended Anime Central in Chicago and was able to take time out of his busy schedule to speak with Otaku USA. "It's a mixed bag of things I do, but the main thing is the writing," he said. "I'm working on a novel, but I published Japanamerica some years ago. It's continued to have relevance, so a lot of people who pick it up and read it find that they want to know more. So, for example, I get invitations to speak at corporate events for people who want to know what's happening in Japan now, what's happening with the economy. While the book is principally about pop culture, I write about literature, I write about politics, society and so on."
He grew up in America but found Japan to be his Muse. "I found after I moved there that it energized my writing. I had been living in New York City, and while I was writing a lot, I didn't feel I had landed on a subject yet. I think it's really important for writers to find a subject that excites their pen, and Japan did that for me."
The degree that Japan continues to influence American entertainment is amazing to him. "You only have to look at a film like Big Hero 6, a Disney film that won an Academy Award this year. The city is San Fransokyo. They could have made a half Asian-looking city and just called it San FranChina or San FranAsia. They could have made it a much more generic set, but there are specific references to Japan, to robots, to anime, to Miyazaki, very specific nods throughout the film. And the main character's half Japanese."
Of course there are also movies that aren't just for kids—he listed off Transformers and Pacific Rim as a couple recent examples—and the music industry, such as with Lady Gaga. And that's  just the beginning. "Those are things you wouldn't even imagine ten years ago."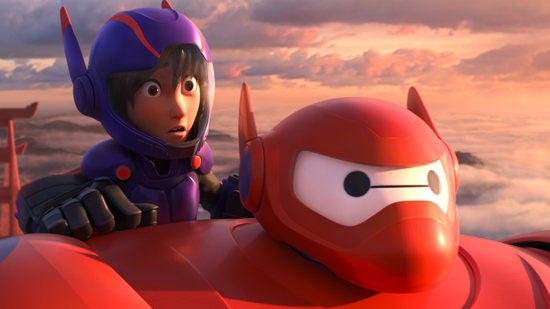 Asked how people in Japan feel about America embracing so much of their pop culture, Kelts replied, "I would say in general there's a percentage of Japanese people who have no idea what's going on. There are others who are justifiably proud. I think Japan has a very pronounced inferiority/superiority complex. On the one hand, you have Japanese people saying, 'It's amazing that you like our tea or you like our food. Why do you enjoy it? Why do you enjoy anime?' As if it's impossible to enjoy something that comes from Japan. On the other hand, you scratch the surface a little bit, there's certainly a feeling of, 'We make pretty good food and our animation industry has great artists and we've cultivated a tradition of creating manga and anime, so of course you should like it.' It's not arrogance, but there is a self-awareness in Japan that it's a pretty advanced culture. It's not very hard, if you're a Japanese person, to go abroad and see that in many developed countries there are public services that are lacking compared to Japan. There is some evidence that Japan is doing pretty well for itself."
And what's this we hear about a novel? "It's a story of a young woman who's seeking her father whom she believes has disappeared into Japan," he described. "She's half-Japanese, half-American. Her father is American and she thinks that he left her mother to go find a younger Japanese woman and she goes to find him. When she's there, she meets a Native American on a U.S. base. So it's looking at different cultural roots and the deeply corrupted relationship between Japan and the United States. I wrote about the appealing stuff in Japanamerica, but there's all sorts of shenanigans going on. Just now they're doing military exercises to warn China. As you know, 50,000 U.S. troops are in Japan. Japan doesn't have a standing military. It's a very strange relationship. I think with the fictional angle I can explore that more."  An editor at Farrar, Straus and Giroux is already interested in the book, so hopefully it won't be too much longer before we see it on bookshelves.
It might be a little intimidating to look at Kelts' impressive résumé with prestigious publications, but, believe it or not, he says that fans at places like Otaku USA help him out with his work as well.
"The real fans who write and post at Otaku USA or Crunchyroll or Anime News Network and places like that, I learn a lot from them," he said. "Research at places like that is very important to me. I don't write the kind of news they need, but the kind of news they publish I often need to write about the broader story."
_______
For Minecraft fans, the young-at-heart and people who know young Minecraft fans, Danica Davidson's middle grade Minecraft novel Escape from the Overworld is now available. You can also listen to the audio book, which is narrated by anime voice actor Dan Woren of Robotech and Bleach.