Bikini Warriors Anime Gets a Short Promo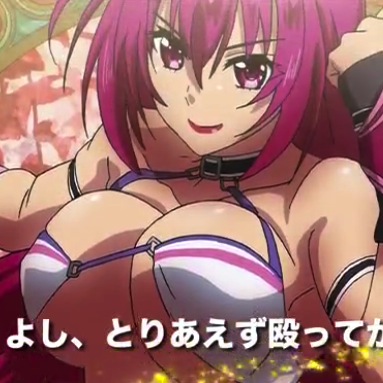 The Bikini Warriors anime is exactly what it sounds like. Based on Hobby Japan and Megahouse's line of fantasy figures, the series takes place in an RPG-style world populated by a variety of busty adventurers, each designed by a different artist.
There's the Fighter, voiced by Yōko Hikasa and designed by Hisasi (Cute Devil Girlfriend manga); Paladin, voiced by Kana Ueda and designed by Alice Soft's Onigiri-kun; Mage, voiced by Ai Kakuma and designed by saitom (character designer for Ninja Slayer); Dark Elf, voiced by Chiaki Takahashi and designed by Non Oda; and more. Meet some of the characters as they appear in the anime adaptation in the brief promo below.

Bikini Warriors anime PV by pKjd
Bikini Warriors airs in Japan starting on July 7.