EXCLUSIVE INTERVIEW: Rising of the Shield Hero Author and Manga Adapter Discuss Their Work
The Rising of the Shield Hero has become a global hit. Starting out as a light novel series, it has spawned into other forms, including a manga series and an anime adaptation. The anime is currently airing on Crunchyroll, and both the light novels and manga are being published in America by One Peace Books. Author Aneko Yusagi and manga adapter Aiya Kyu both spoke exclusively with Otaku USA about their work, their favorite characters, and what they'd like Western fans to know about them.
Aiya Kyu Interview
What steps do you take to adapt The Rising of the Shield Hero into a manga?
I really thought about how to make the manga interesting. In the beginning of The Rising of the Shield Hero after Naofumi is betrayed, he loses trust in humanity. For manga adaptation, the amount of text is greatly reduced (from the light novel). So, I put a lot of effort in the artwork to capture Naofumi's feelings of distrust.
How did you get started as an artist?
I've always really liked manga and anime, so I enrolled in a manga-ka course at a technical school. Then I started showing my work around and became an assistant. I won a prize in a magazine contest, which got my work published in a one off. My first serialization was for a gaming comic. I was in charge of drafting the storyboard. I've been lucky since, and have been able to continue working as a manga-ka.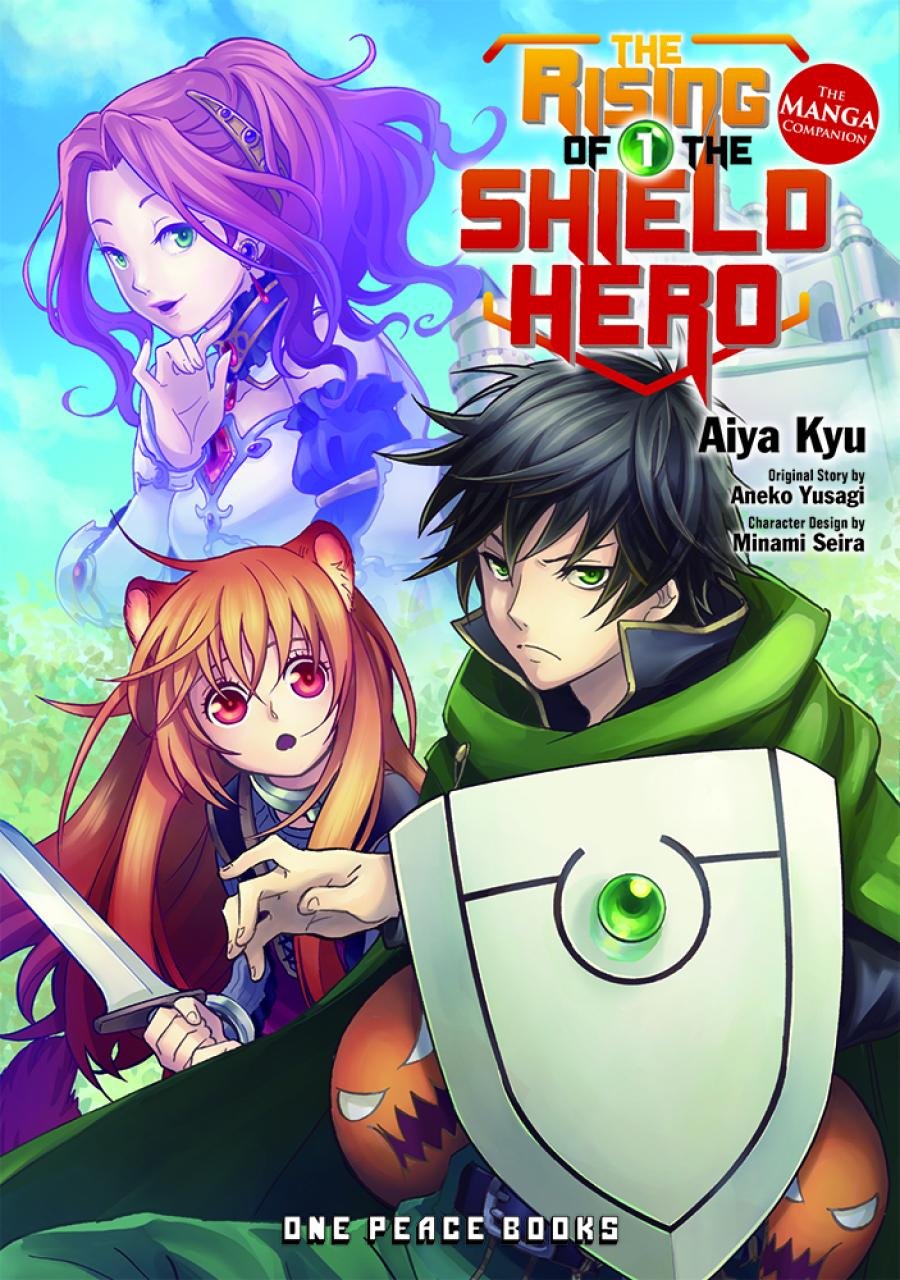 How do you feel about the success of the manga adaptation?
I'm really surprised. A lot of people are sympathetic to what Naofumi goes through in the story. Its success all lies in the appeal of the story and the worldview of the novel. A good work of art crosses borders. I didn't think I'd ever be involved in something like that.
Do you have a favorite character to draw?
I got deeply into depicting the bond between Naofumi and Raphtalia, so I really like drawing them. Also, I really liked Glass and how she was a formidable enemy at first, and I had fun drawing the heroic Kizuna.
What would you like Western fans to know about you?
Nothing special. But I will continue to do my best to draw the manga, so be sure to cheer me on!!
Aneko Yusagi Interview
What do you enjoy most about writing The Rising of the Shield Hero?
I really have fun when I finally reveal scenes that I've been stealthily foreshadowing. It's fun to see how stealthily I can foreshadow things without anyone realizing what's going to happen.
What is it like seeing your story come to life in an anime?
Oh . . . frankly, I was moved to see Naofumi and his companions moving.
Do you have a favorite character to write?
That would be Motoyasu, Rafu-chan, and Sadeena.
What would you like Western fans to know about you?
I'm writing a lot of other stories besides The Rising of the Shield Hero, so I'd be very happy if you'd check out my other works.
____
Danica Davidson is the author of the bestselling Manga Art for Beginners with artist Melanie Westin, plus its sequel, Manga Art for Everyone, and the first-of-its-kind manga chalk book Chalk Art Manga, both illustrated by professional Japanese mangaka Rena Saiya. Check out her other comics and books at www.danicadavidson.com.