Exclusive Interview: Casey Morrow on His Brother Kirby's Legacy
Kirby Morrow's talents were many. To anime fans he's well-known for playing everyone from Miroku in Inuyasha to Goku in the Ocean dub of Dragon Ball Z to Teru Mikami in Death Note. But you could have just as easily caught him as Cole in Ninjago or Captain Dave Kleinman in Stargate Atlantis. Whether he was behind the mic or in front of the camera, he was in his element.
So it's no wonder that his older brother, Casey Morrow, has teamed up with Calgary Foundation in Alberta, Canada to create the Kirby Morrow Memorial Scholarship Fund. The scholarship fund is aimed for students pursuing performing arts, and you can support it on its GoFundMe page, where it's currently almost at the halfway mark of its $50,000 goal.
Otaku USA spoke with Casey Morrow about how Kirby would help others, funny memories of the two of them, and what he would like his brother's legacy to be. Following the interview with Casey is also a statement from Kelly Carevich of Mobile Monicker Productions, who had Kirby Morrow as a client.
Interview with Casey Morrow
Why did you decide to do this scholarship?
Kirby's whole life was about helping people. Every story you read, every person you talk to, everything you see, Kirby wanted to help people. That was his life blood, what he got all of his energy from, whether he was chatting and making someone laugh, or helping a new person get started in the industry. One of his friends tells a story of a homeless guy Kirby went over and picked up and helped go sit on a bench one day. That's just the person he was.
We wanted to turn this tragic death into something special. Something we can remember him with, but also just keep that sense of helping going.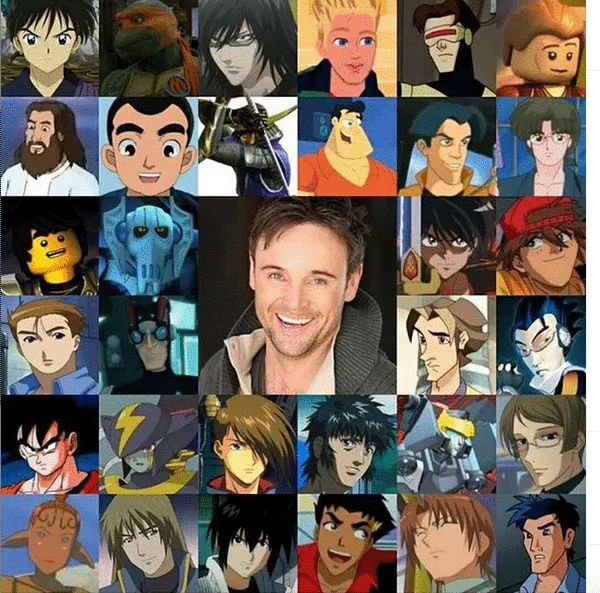 How would Kirby help young actors?
Kirby was a voice coach. Kirby would do auditions with people. He would help out anybody who said, "Hey, Kirby, what do you think of this? How do I do this better?"
If you phone dozens of people in the industry, they all have the same story. We're in Calgary, Kirby was in Vancouver, so we didn't get to see him every day and we didn't get to see that part of his life very often. So it was neat to meet there and see how many people have posted on their social media how Kirby helped them get started in the business.
If people can't afford to donate, how else can they help?
Oh, share it. Share it, share it, share it. That's the real power in this. A dollar from a lot of people becomes a lot of money pretty quick, and that's really what we're looking for. We've had some very generous friends and family and a couple people I don't know put in larger sums. Kirby really had no estate. He gave away everything he had. It's kind of ironic, for the amount he worked. He enjoyed life and there's really nothing there, so we thought if we crowdfunded, we could at least get something that way, because crowdfunding works by volume. We need lots of people to see it.
As his brother, do you have any fun stories you'd like to share that fans might not know?
[laughs] Yeah, there are lots of fun ones. And there are lots I can't share!
Kirby's connection with people was amazing. I sat with him at a Comic-Con once and just watched the people come by and how everybody had a connection with him. He was a pretty creative kid. He was shoveling the roof of our garage — we had a flat roof garage — and another kid came walking down the alley. Kirby threw a shovelful of snow on him. So the other kid threw a snowball back up. This went on for three or four shovelfuls. The kid said, "That's not fair, you're on the roof. You get the whole shovel."
Kirby said, "Well, I'll trade you then."
So Kirby ran around at the bottom of the garage for about twenty minutes while this kid shoveled the whole garage for him. [laughs] That was Kirby. He did stuff like that.
He loved what he did. He loved the fans. It was ironic he was so bad at social media, just couldn't wrap his head around it. Because he didn't want to interact with a screen. He wanted to be with the fans and it took him a long time to get into doing the Comic-Cons. He was busier and just didn't have the time and it wasn't as big a focus when it first started. This was twenty years ago. It wasn't what it's become now. Really good friends helped him get into it, and then that was one of his passions. He was really looking forward to this year's trips and he had them all planned out.
He'd send me a picture of, "Hey, look at who I met!" He'd be at a comic book convention or somewhere in L.A. and run into somebody he knew from wherever. He ended up in a lot of different places with a lot of different people, all of them having fun with Kirby.
Do you have any personal favorites from his anime acting?
My favorite thing that he did was Goku. My daughter now has me watching Death Note, which is amazing. The creativity is out of this world. But Goku was the most fun. I'd sit with him at a signing somewhere and he would record the yell into people's phones for their voice mail. His face would go red and he'd scream at the top of his lungs. By the end of the day he couldn't speak because he'd done it a hundred times.
But that was a cool character, and so much like Kirby. Loud and in-your-face. His Cole character in Lego Ninjago series is another character who's like him, helping other people all the time.
How would you like your brother's legacy to be remembered?
This is the tough one. Obviously we all knew what a great person Kirby was. What many people didn't know was how he struggled. He struggled with depression. If Kirby didn't have an audience, it killed him. When he was alone, that was the worst time for him. That led to drinking, and his body just couldn't handle it after a while.
I want people to remember the good side of Kirby, but I also want them to use his story to understand if you're lonely, if you're scared, if you're sad, you've got to go talk to somebody. Everyone else understands. You've got to be an audience. Be someone's audience today.
I think it's so important that we support the arts in this time. I get so many emails and direct messages from fans that talk about how amazing it was to have Kirby as their friend. They never met him, but they knew the characters he played, and they saw him as a friend. That is so important for so many people. So many young kids are struggling. You've got to get some help, you've got to find someone. Get online and find people like you.
The world's a crappy place right now. You're not able to get that physical touch. You're not able to get that emotional touch. That's what killed Kirby for sure. I have no doubt about it. There were some of us that knew he needed help, but he just couldn't get his head around that he needed help. There are lots of people out there like that.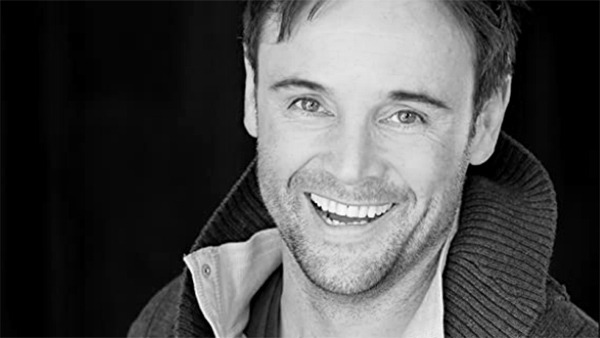 Statement from Kelly Carevich
"My heart broke at the news of Kirby's sudden passing. I talked to him often, and it was a shock out of the blue. I will miss his smile, his wit, and how he lit up the area around him when he walked into a room. His passing was much too soon and more painful to imagine for the family and fans he was so close to. I will miss how he made people laugh or say a smart remark about how I look, and his fun photos with fans. It gives me such happiness to know his memory will stay alive through the characters he helped bring to life. He will be sorely missed, but I will keep him close as I keep smiling just like he did." — Kelly Carevich of Mobile Monicker Productions
____
Danica Davidson is the author of the bestselling Manga Art for Beginners with artist Melanie Westin, and its sequel, Manga Art for Intermediates, with professional Japanese mangaka Rena Saiya. Check out her other comics and books at www.danicadavidson.com.