Evangelion's Hideaki Anno Plays Judge in New Movie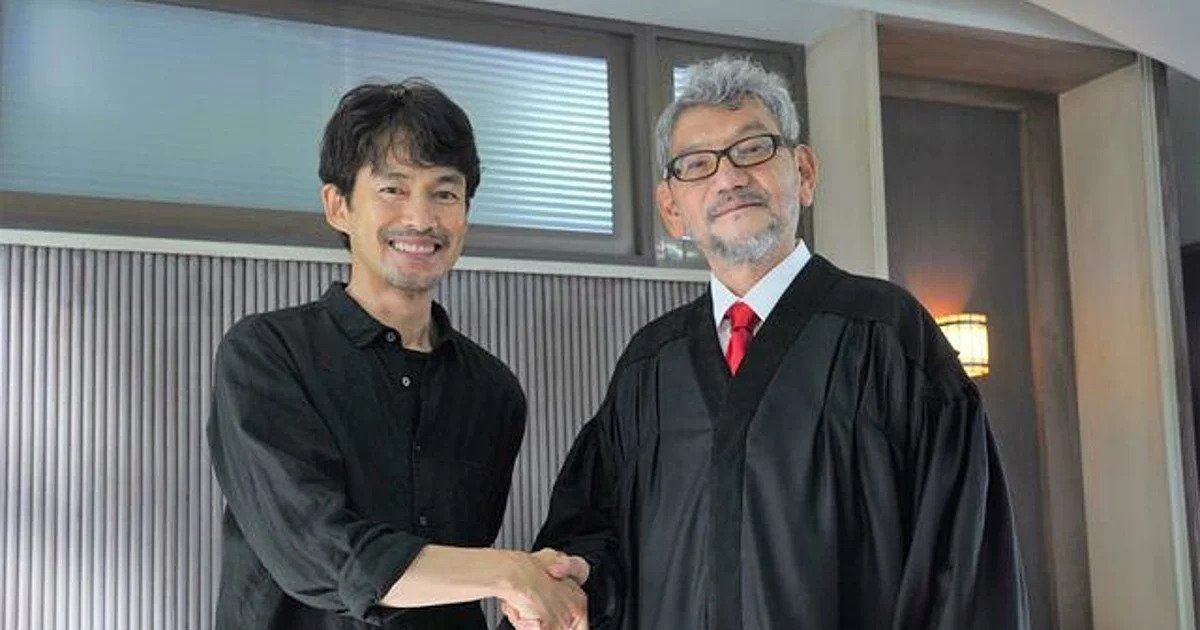 Hideaki Anno has a number of job titles under his belt, including creator, director, and writer. And he also likes to do actor cameos from time to time. He has previously cameoed in the movies Doomsday: The Sinking of Japan, Funky Forest: The First Contact, and The Taste of Tea, and he will be playing a judge in the live-action Ichikei's Crow, which hits Japanese theaters on January 13.
Ichikei's Crow is based on a manga that has not been licensed in America. The main actor in the movie, Yutaka Takenouchi, already has a connection to Anno, and that's how all this came about. Takenouchi has acted in two movies Anno directed: Shin Godzilla and Shin Ultraman. Because of their friendship, Anno said that he would be willing to appear as a judge in the movie.
The manga Ichikei's Crow debuted in 2018, being published by Morning magazine (Kodansha). It's about the life of Assistant Judge Shinpei Sakama. The manga concluded in 2019. While it hasn't made it overseas here, it's been enough of a hit in Japan that it received a 11-episode television series in 2021, followed by this upcoming movie. The same actors and crew are involved in both the television series and the movie, with the movie made as a continuation of the show.
Anno is best known for his creation and work in the Evangelion franchise. GKIDS gave this description for Neon Genesis Evangelion:
"EVANGELION television series is one of the most influential animated series of all time. Since its 1995 premiere in Japan, the story of teenager Shinji Ikari has emerged as one of the most iconic titles in animation history and a global pop culture phenomenon.

A formative title in the animation canon, NEON GENESIS EVANGELION demonstrated the ability of animation to tell stories of philosophy, and intellectual and emotional characters, unlike anything that had been seen before in animation on a global scale."
Source: ANN
____
Danica Davidson is the author of the bestselling Manga Art for Beginners with artist Melanie Westin, plus its sequel, Manga Art for Everyone, and the first-of-its-kind manga chalk book Chalk Art Manga, both illustrated by professional Japanese mangaka Rena Saiya. Check out her other comics and books at www.danicadavidson.com.