What Did You Eat Yesterday? Manga Gets Live-Action Series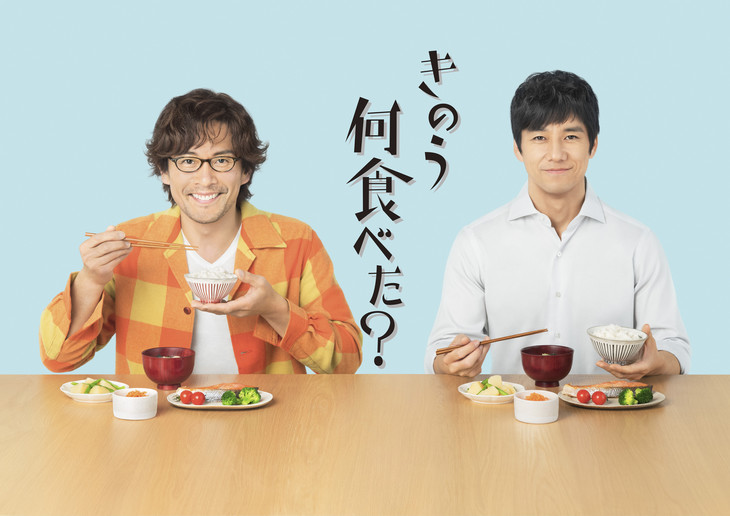 What did you eat yesterday?
That's the question behind the popular manga of the same name by Fumi Yoshinaga, about a gay couple in Tokyo who like to eat home-cooked meals. Now Yoshinaga's manga is getting a live-action series on Japanese TV.
The series, which will hit TV Tokyo in April, stars Seiyo Uchino (left) as Kenji Yabuki and Hidetoshi Nishijima (right) as Shiro Kakei. It'll be directed by Nakae Kazuhito, Katsumi Nojiri, and Kenji Katagiri with scripts from Naoko Adachi.
Here's how Vertical describes the manga:
A hard-working, middle-aged gay couple in Tokyo come to enjoy the finer moments of life through food. After long days at work, either in the law firm or the hair salon, Shiro and Kenji will always have down time together by the dinner table, where they can discuss their troubles, hash out their feelings, and enjoy delicately prepared home-cooked meals!
Source: ANN