Earwig and the Witch, Plus Four More Great Ghibli Dub Cast Choices
Earwig and the Witch is coming soon to DVD, marking Studio Ghibli's first fully 3DCG endeavor! And, of course, it marks yet another cool English dub.
If you've followed Ghibli movies for any length of time, you know that prestigious (and unexpected) actors make it into their localizations. Here are a few we personally like, including the most recent addition to the roster!
Billy Crystal as Calcifer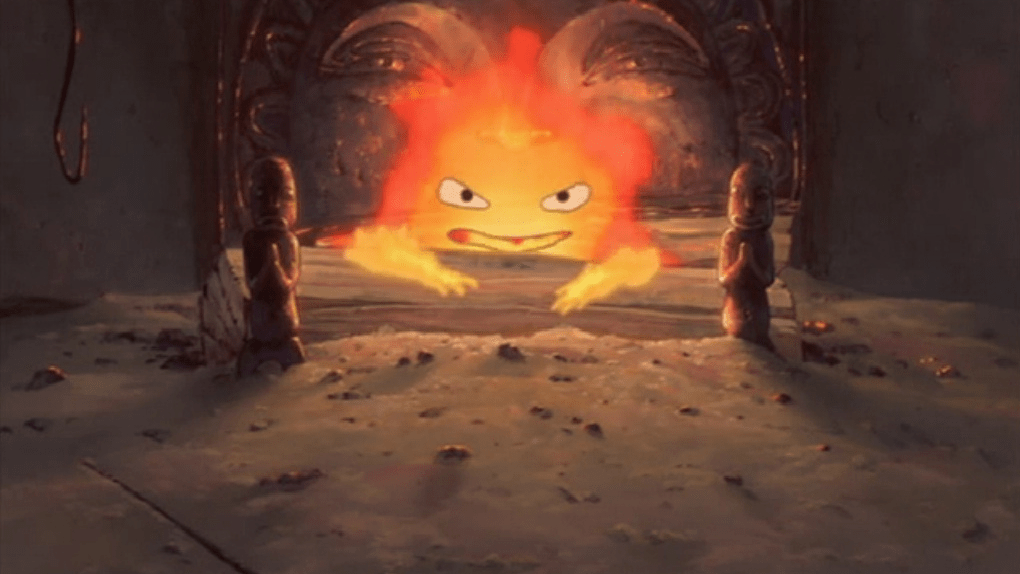 For people of a certain age, Billy Crystal is a mainstay in the world of comedy. For a time, he was everywhere, from TV to films to the Academy Awards. But fans were especially hyped to see him take a role in Howl's Moving Castle, as the fire demon Calcifer.
Like Earwig and the Witch, Howl is based on a Diana Wynne Jones novel, and is equally full of colorful characters. Despite being super-powerful, Calcifer is Ghibli-cute in the hearth to which he's bound. And Crystal's recognizable voice and brand of humor bring a little something special to a movie that's already flooded with big names. In fact, we're going to let ourselves double-dip for this list…
Lauren Bacall as the Witch of the Waste
One of the most legendary actresses in Hollywood history, Lauren Bacall also appeared in Howl's Moving Castle. In one of several departures from the source book, the Witch is essentially two roles. Bacall's classic movie star glamour makes her perfect for the Witch in her early antagonist role. But after being restored to her true age and having all her magic drained from her, she becomes a dotty old lady — equally well played by Bacall.
The Witch of the Waste seems like she'd be right at home in Earwig and the Witch, too, with her initial mystical glam vibe. Though we're not sure if she's the type to rock out…
Cary Elwes as Baron Humbert von Gikkingen

Almost 20 years before Earwig and the Witch, The Cat Returns enchanted audiences with its feline fantasy-adventure antics. An especially star-studded cast was led by Anne Hathaway as Haru, a girl who finds herself transformed into a cat so she'll make a suitable bride for the Cat Prince. But amongst all the major names, it's The Princess Bride star Cary Elwes who catches our eye.
Elwes appears as the Baron, a cat figurine come to life. (You may remember him from Whisper of the Heart.) The Baron is something of a Westley-esque character: noble, roguish, and heroic. He even appears in a mask and disguise to save our heroine, in a very Dread Pirate Roberts move.
Patrick Stewart as Lord Yupa
Far in the future after Earwig and the Witch, we have Nausicaä of the Valley of the Wind. Or somewhat before, if you're talking release date and not setting. The 1984 Ghibli film mixes sci-fi and fantasy, as far-future humanity braves an apocalyptic world while attempting to regain harmony with nature. Leading the charge — from one angle, at least — is Lord Yupa, who travels the world in search of the prophesied one who will restore humanity's connection to the planet.
Taking on this noble role is Patrick Stewart. Notable to Americans for his role as Jean-Luc Picard on Star Trek: The Next Generation, but also having done so much more before and since, Stewart brings his special blend of warm-hearted gravitas to the role. (This wasn't his only dub role, either: listen for him in Steam Boy!)
Richard E. Grant as The Mandrake
We haven't forgotten the main attraction! Earwig and the Witch has a lot of great casting choices for the dub. For our money, though, we're most excited to hear Richard E. Grant in the role of The Mandrake.
Grant has numerous major roles to his name, from Withnail in the cult classic Withnail & I… to Dr. Zander Ryce in Marvel's Logan. Given his experience in comedy, drama, and voice-over work, we can't wait to see what he does with this role.
Who are some of your favorite Ghibli dub stars?
---
Otaku USA may earn a small commission on purchases made through links on this article.