Dropkick on My Devil! Crowdfunds About Half a Million for More Episodes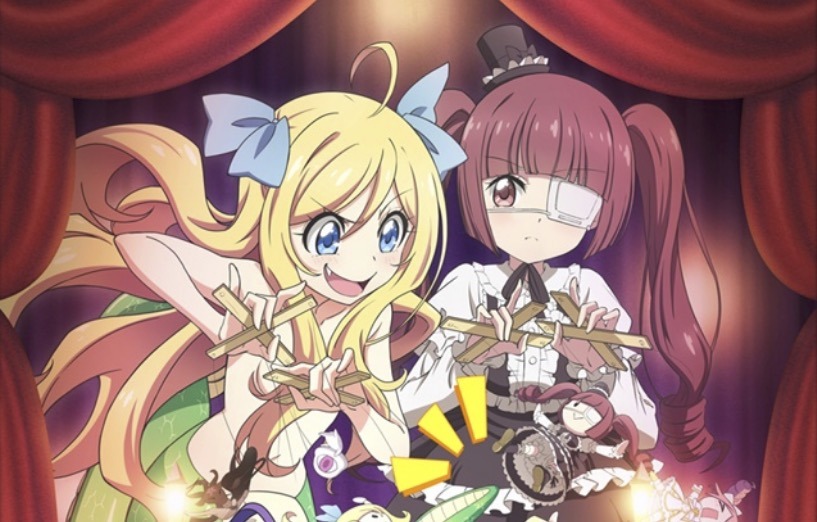 There's encouraging news for fans of Dropkick on My Devil! (a.k.a. Jashin-chan Dropkick in Japanese). The people behind the anime do not have the funds to make a fourth season, so they went to crowdfunding, with a starting goal of making 30 million yen (which is approximately $220,600).
Well, the campaign began on November 30, and it made its goal within an hour. The campaign still lasts until January 13, and as of last weekend it's already made 60,800,166 yen (which is approximately $446,900). More than a one thousand people have donated to the cause.
Each episode costs 30 million yen to make, so the original idea was to make an OVA, and if they can, to make a season. The fourth season is supposed to be called Dropkick on My Devil! NEXT (or Jashin-chan Dropkick NEXT). Just to make a cour for the anime, it will cost 300 million yen (which is approximately $2.153 million). We'll have to see how things continue to go with their crowdfunding and how many fans of the franchise have the desire or ability to share some of their funds toward the creation of the anime.
The original manga made its debut in Comic Meteor 10 years ago. It's published in English exclusively by the Mangamo app, which gave this description for its plot:
"When Yurine summoned a devil from hell, she didn't really know what to expect. And she definitely wasn't expecting that devil, Jashin-chan, to get stuck on earth. Now the two must live together as reluctant roommates. And if things couldn't get any more awkward between these two, it looks like the only way Jashin-chan can return to hell is if she kills the person who brought her here . . ."
Are you interested in a fourth season for the Dropkick on My Devil! anime?
Source: ANN
____
Danica Davidson is the author of the bestselling Manga Art for Beginners with artist Melanie Westin, plus its sequel, Manga Art for Everyone, and the first-of-its-kind manga chalk book Chalk Art Manga, both illustrated by professional Japanese mangaka Rena Saiya. Check out her other comics and books at www.danicadavidson.com.