Dr. STONE's Senku Helps Japanese Comedian in Snickers Collaboration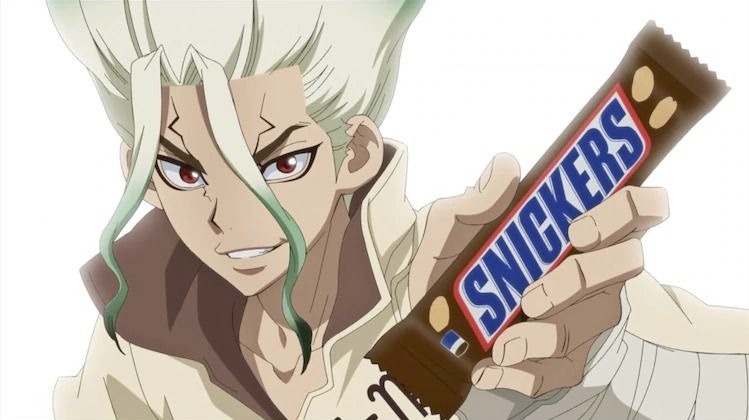 If you've read the manga or seen the anime, then you know that Dr. STONE's Senku figured out how to free some folks from the stone in which they've been petrified for millennia. Now he's here to do the same for Japanese comedian Kouki Kusanagi, but he has yet another new tool at his disposal to help: A Snickers bar!
This is all part of a new collaboration between Snickers and Dr. STONE, which includes a daily lottery on Twitter which lets folks respond to a quiz to get a free voucher for a Snickers bar, or win a chance at a collaboration clear file.
Watch Dr. STONE's Senku work his magic with the help of Snickers below.
Here's a tiny look at the clear file:
This particular collaboration is also in preparation for Dr. STONE season 2, which kicks off in January 2021.
Via Comic Natalie