Demon Slayer Season 2 Reveals New Entertainment District Arc Visual
Big news was expected to drop for Demon Slayer season 2 during today's Kimetsu TV, New Information Announcement Special. The broadcast has come and gone, and what we're left with is… a new key visual for the second season's Entertainment District Arc!
Okay, so we were expecting a little more from this one, but the visual is pretty awesome, so we'll take what we can get. The second season is a direct followup to the Demon Slayer: Mugen Train anime film, which went on to become the highest-grossing Japanese film of all time throughout its lengthy record-breaking run.
There's even a visual trailer:
The full visual: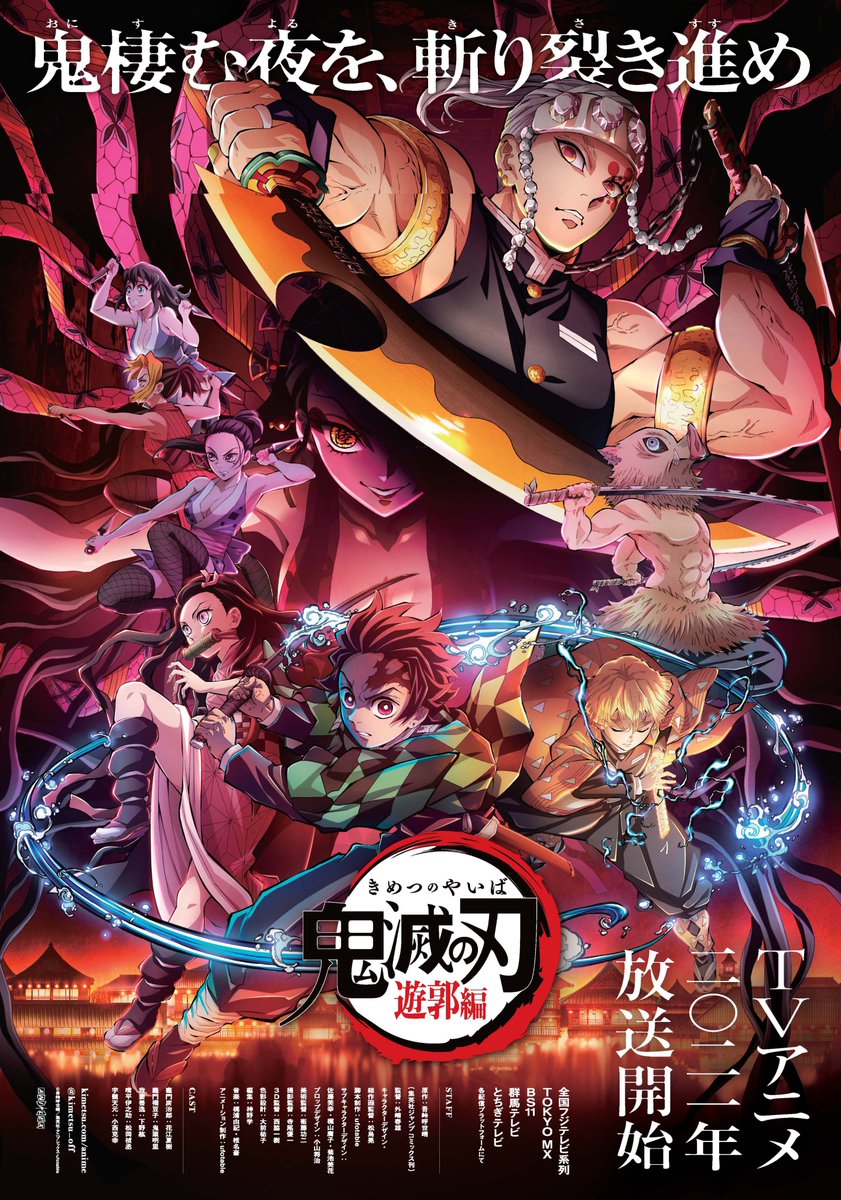 Speaking of Mugen Train, the film is on the way to its TV broadcast debut in Japan on September 25, and there's also another Demon Slayer orchestra performance planned for this September along with a Blu-ray of the concert.
Demon Slayer season 2 will air on a ton of channels in Japan when it debuts sometime in 2021, including Fuji TV, Tokyo MX, and 28 other TV stations.
Via Crunchyroll