Death Note Musical Stars Warm Up Their Vocal Cords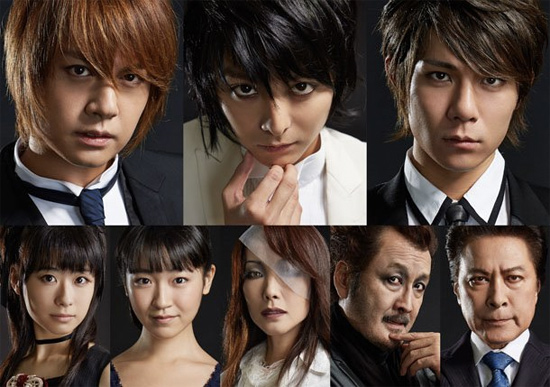 Y'all know there's a Death Note musical on the way, right? Set to premiere in Tokyo next April, the musicial's cast and crew were announced this past September. Now we're getting a first look (and more importantly, listen).
In a video released this week by talent agency HoriPro, actors Kenji Urai and Hayato Kakizawa, who are both playing Light Yamagi, sing a piece called "Bunkiten" ("Crossroads").
Another video shows clips of Fuka Yuzuki as Misa Amane and Teppei Koike as L.
The creative staff behind Death Note The Musical is quite an international affair, with music by Frank Wildhorn (Jekyll & Hyde) with book by Ivan Menchell and lyrics by Jack Murphy. There will also be a Korean version later in the year.
In the press conference it's mentioned they're pretty early in the rehearsal process, but Death Note fans, what do you think so far?
Source: ANN
---
Related Stories:

– Death Note Musical Casts L
– Gus Van Sant Rumored to Direct Live-Action Death Note
– 10th Anniversary Death Note Project Coming
– Could Hollywood's Death Note Film Actually Be… Good?