Celebrating Pure Anime Love with Voice Actress Mona Marshall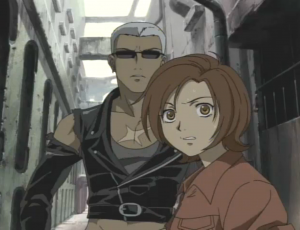 Mona Marshall has recorded hundreds of voices for anime since the early 1980s. She studied classical theatre and planned to do very serious, classical acting. But it turned out that voice over work was what she loved.
"I was going on auditions and never quite fit the type," she said about her early acting days. "To earn a living, I was also teaching a fifth-grade class at a place called Hollywood Professional School. One boy in my class was studying with Daws Butler, and his mother kept nagging me, 'You've got to take this class!'"
Along with voicing dozens of animation characters, including Yogi Bear, Huckleberry Hound, and Cap'n Crunch, Butler gave a weekly voice over workshop. "When I finally started taking the workshop, my whole acting world opened up. I could be anything. The irony is, at the time, I didn't realize who Daws Butler was and how important he was to me when I was a kid. My sister and I used to watch the cartoon show Ruff And Reddy every Saturday morning and Daws was the voice of Reddy the dog," Marshall explained.   "I knocked on a lot of doors before I landed my first VO [voice over] job. I even used to bring homemade cookies to the directors and producers at Hanna-Barbera and say, 'Just want to let you know who I am.'" Shortly after that I landed guest shots on The Smurfs."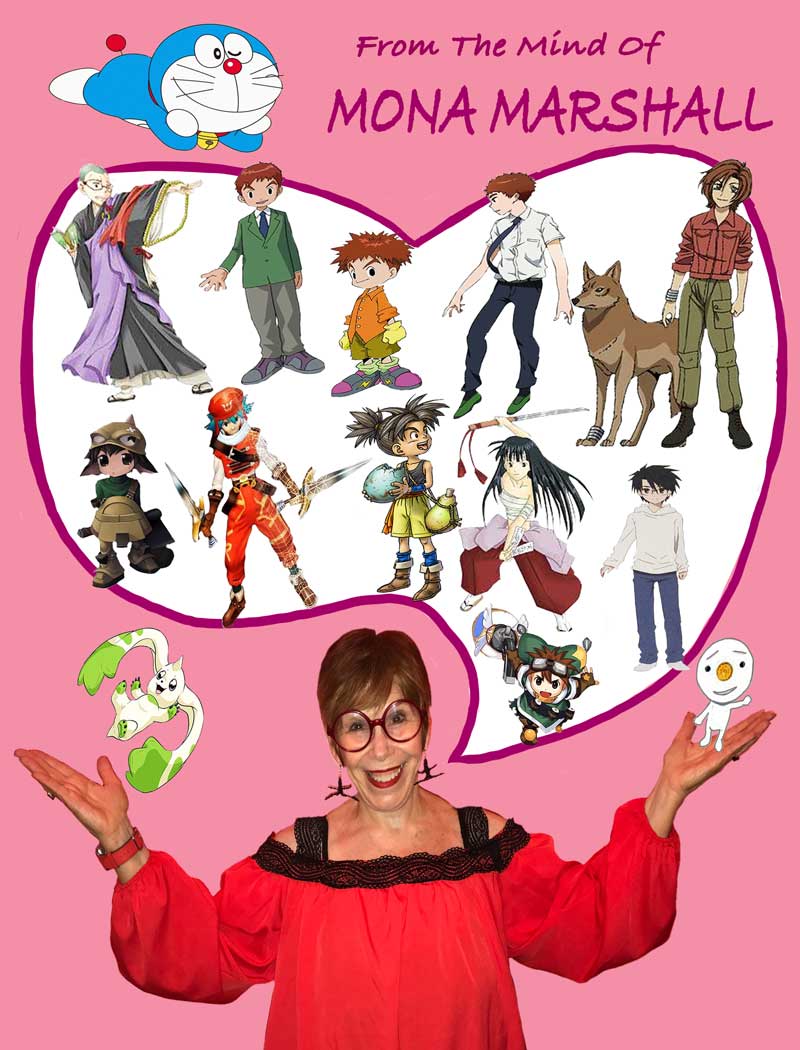 Along with playing various adult female characters, she realized she could also do voices for children, both girls and boys. An audition with director Wally Burr got her one of her first anime jobs playing a little girl on anime series Space Pirate Captain Harlock. At the time she had no idea what anime was. She just knew it had already been animated, and she was replacing the Japanese voices with English.
"All the other actors working on the series were experienced dubbers," she said.  "I looked at my character on the screen and then at the script and just did it. Back then they weren't using beeps and there were no Pro Tools." Now when dubbing anime, a series of beeps tells you when you're about to record, and the program Pro Tools can help sync something that's just slightly off.
"So you had to nail that sync. I just was good at it. Looking back, I saw I had two things in my favor. One, I'm a singer/songwriter, and that helps with timing. Two, I had spent the last few years before that doing hand puppet performances on tour with The LA Moving Van And Puppet Company. When you're talking as the puppet, your hand is moving in sync."
Very soon she was in love with anime. Since starting out, she's appeared in Digimon, Doraemon, Cowboy Bebop, Spirited Away, Kyo Kara Maoh!, Naruto, Bleach, Wolf's Rain, Love Hina, Mazinger Z, Blue Exorcist . . . the list goes on and on.
"I love the lyrical aspect of [anime]," she said. "There are so many different levels. I look at the words, see the animation, hear it, then, with the help of good directors and engineers, vocally act it, making the character my own. It's a terrific challenge! That whole process, by the way, has helped me with my South Park characters a lot."
Marshall also plays about half the females on South Park. Because of the show's quick turnaround, it's not unusual for series co-creator Trey Parker to record her characters' lines first so that the crew can start animating. Then Marshall comes in and dubs over Parker's voice, the same way she'd dub an anime.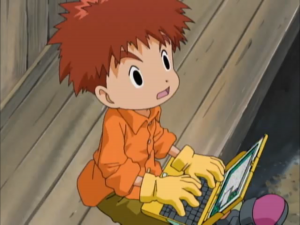 Asked about any favorite anime characters or series, she laughed. There are so many! "Obviously I love Izzy from Digimon. And I loved doing Toboe in Wolf's Rain. There was one character I did for Cowboy Bebop who was only in one episode. He was a little boy, who was really hundreds of years old, and hauntingly evil. The voice had to be very deadpan and yet convey a lot of emotion and foreboding. And obviously I loved being part of the Miyazaki films. The animation is so stunning. As you watch, you become totally absorbed in its beauty. The detail of it is mesmerizing. One of my very favorite anime characters in the whole wide world is Doraemon. He is so much fun to play! I call him my slightly crazy, funny and wacky, blue robotic cat from the future."
She credits much of her career to her work in anime and is delighted to see it go more mainstream. "I heard TCM [Turner Classic Movies] is building this humongous museum, and one of the first people they're going to be honoring is Miyazaki. When I heard that, I was over the moon. Ten, fifteen years ago most people in this country did not know what anime was. Now it's wonderful to see it getting the attention and the credit that it deserves."
To help people improve their own voice acting and communication skills she created her YouTube channel, Voices for Fun. "It's two minutes of how to use your voice, structurally. It's how I was trained in theatre. Sometimes I do it as my anime characters, sometimes I do it as Kyle's or Butter's mom [from South Park], or sometimes other characters I created come by to help out."
If you're not interested in acting but are a Mona Marshall fan, she has other exciting news: soon the website cameo.com will give you the option of requesting Marshall do a brief video recording for you in whatever anime voice or character of hers you want. "It can be a greeting to yourself or a friend for a birthday or anniversary or for just plain fun! It's great because I can record right on the iPhone and upload it." She's also created her own animated series aimed at 'thinking millennials of all ages": Adventures of Puss and Dick-A Survivor's Guide To Relationships, which Marshall hopes to pitch soon. You can see her GoFundMe page here. She says, "it's a humorous look at all types of relationships and how inspired communication can make them better."
But time and again, she goes back to anime. "It's part of my heart! It's exciting and fun! How could you not be an anime fan?" she asks.
Danica Davidson, along with Japanese mangaka Rena Saiya, is the author of Manga Art for Intermediates. In addition to showing how to draw manga character types in detail, the book describes how professional Japanese manga creators work, including common techniques and what drawing utensils they use.