Buy Attack on Titan's 3D Maneuver Gear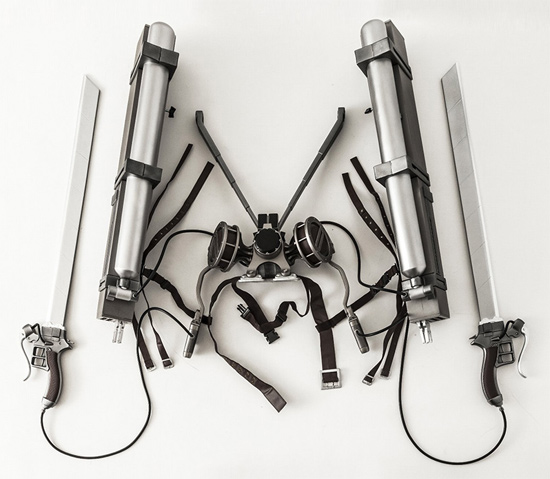 You knew it had to happen: MOVIC, the anime goods company, has created a 1:1 scale replica of the 3D maneuver gear from Attack on Titan.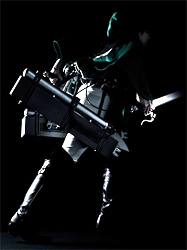 The replica, which is officially licensed, can be had for a mere 99,800 yen, or about $1,000. C'mon, that's only 50 or so DVDs!
The deets: the main unit is 14.5 x 12.5 x 5.5 inches, while the blades (made of ABS) extend about 3 feet. The whole package weighs 22 pounds. If you're indeed wild enough to do it, preorders are under way, and units will ship in January. Looks like you probably need a valid address in Japan, though.
Basically, expect to be drooling over these puppies when cosplay pics start showing up early next year.
---
Related Stories:

– Attack on Titan and JoJo merch hits 7-Eleven
– Attack On Titan Jenga?
– Attack on Titan: Before the Fall Review
– Attack on Titan Escape Game Escapes Overseas
– Attack On Titan Teams Up With… Schick Razors?