Btooom! Manga to Have Two Separate Endings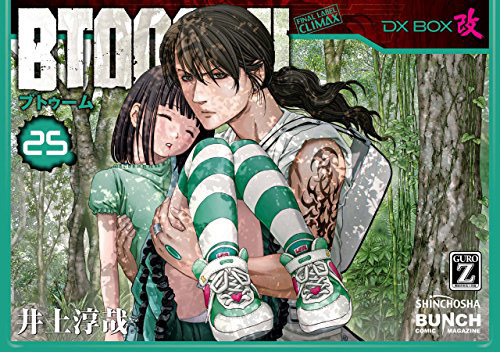 Junya Inoue's Btooom! is on its way out, but not without a splash. It's been announced the manga will have not one but two endings, each of which will be released as its own collected volume.
In choose-your-own-adventure style, the end of volume 25, which was released last week, asks readers what they would do if they were protagonist Ryota. The story then splits off into "light" and "dark" endings. Two versions of volume 26 will be released to cover these two endings.
The light version, also known as the Friendship Arc, is currently being serialized in magazine Monthly Comic @Bunch, while the dark version, also known as the Truth Arc, will appear in B Bunch.
It was first reported Btooom! would be coming to an end last September.
Yen Press, which is releasing the manga in English, describes the story like this:
Ryouta Sakamoto is one of the top-ranked players of BTOOOM!, an online battle game. But no amount of simulated warfare could have prepared him for what is to come… Ryouta wakes one evening to find himself dangling from a tree by a parachute with no recollection of how he got there. Before he can orient himself to his unfamiliar surroundings, Ryouta is attacked. As a barrage of explosives rain down on him, Ryouta realizes that he too has a pack of bombs…bombs that look very similar to the ones used in BTOOOM! Ryouta may have mastered the online game, but can he come out on top in this real-life game of survival?!
Source: ANN