Blue Exorcist Manga Returns After Nine-Month Hiatus
It's been a long time since fans were treated to a new chapter of Kazue Kato's Blue Exorcist manga, but the hiatus has officially come to an end. The latest break was supposed to end last month, but ended up lasting for about nine months before resuming in the June 2022 issue of Jump SQ. in Japan today. 
Kato announced the hiatus last July due to the fact that she felt she wasn't able to tackle two simultaneous works and wanted to focus on the adaptation of Fuyumi Ono's Eizen Karukaya Kaiitan novel. Once that short series was over, though, "12 years of fatigue exploded" according to Kato. Thus, the author took an extra month off to rest.
Chapter 133 of Blue Exorcist is also now available to read in the English edition of the Shonen Jump app and website.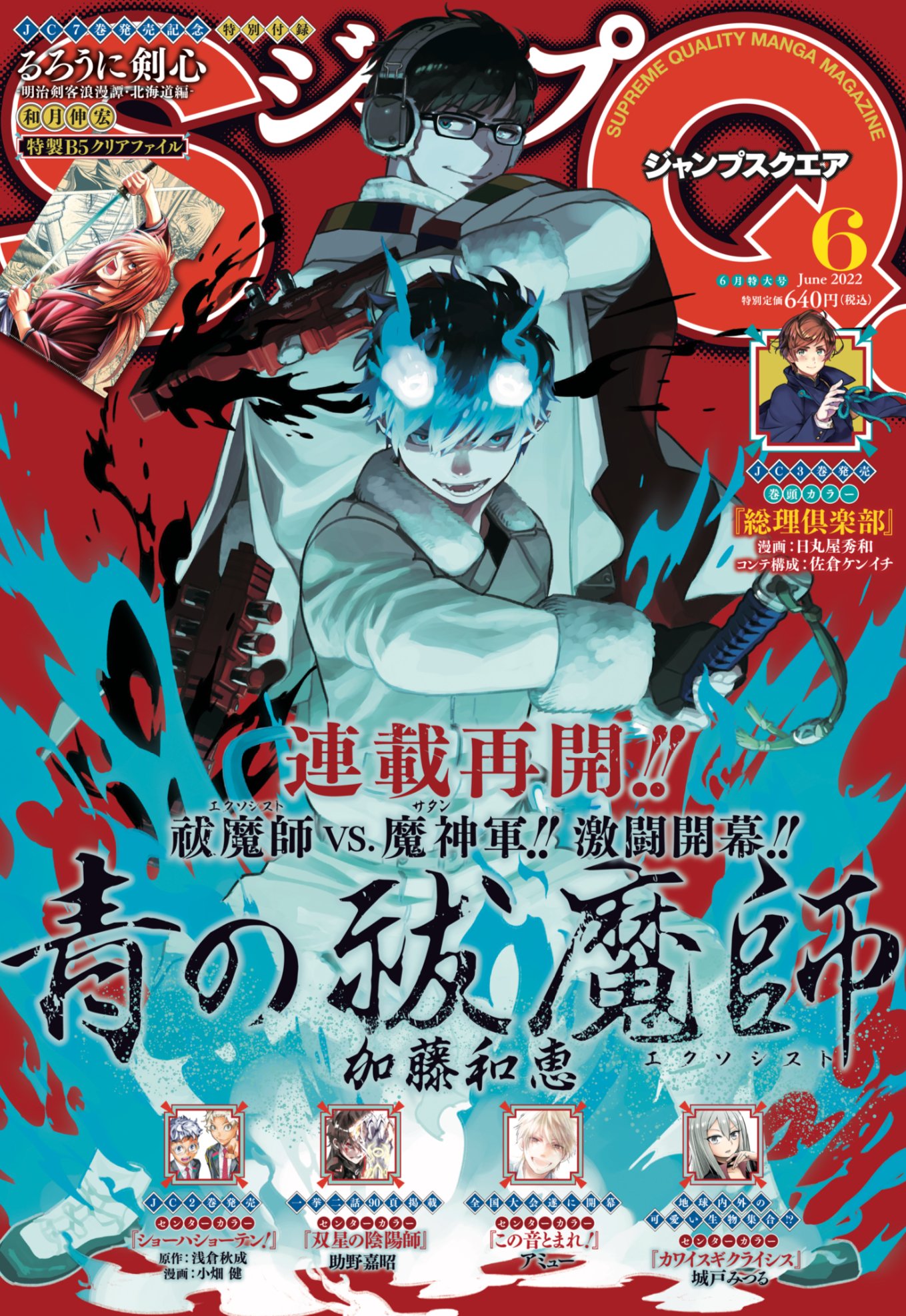 The Blue Exorcist manga first kicked off in the magazine in 2009, and has since been adapted in the form of two TV anime series, OVAs, a movie, novels, and stage plays.
VIZ Media publishes the Blue Exorcist manga in English and describes it:
Raised by Father Fujimoto, a famous exorcist, Rin Okumura never knew his real father. One day a fateful argument with Father Fujimoto forces Rin to face a terrible truth—the blood of the demon lord Satan runs in Rin's veins! Rin swears to defeat Satan, but doing that means entering the mysterious True Cross Academy and becoming an exorcist himself. Can Rin fight demons and keep his infernal bloodline a secret? It won't be easy, especially when drawing his father's sword releases the demonic power within him!
Via Crunchyroll