Berserk: The Golden Age Arc TV Broadcast to Have New Ending Theme Song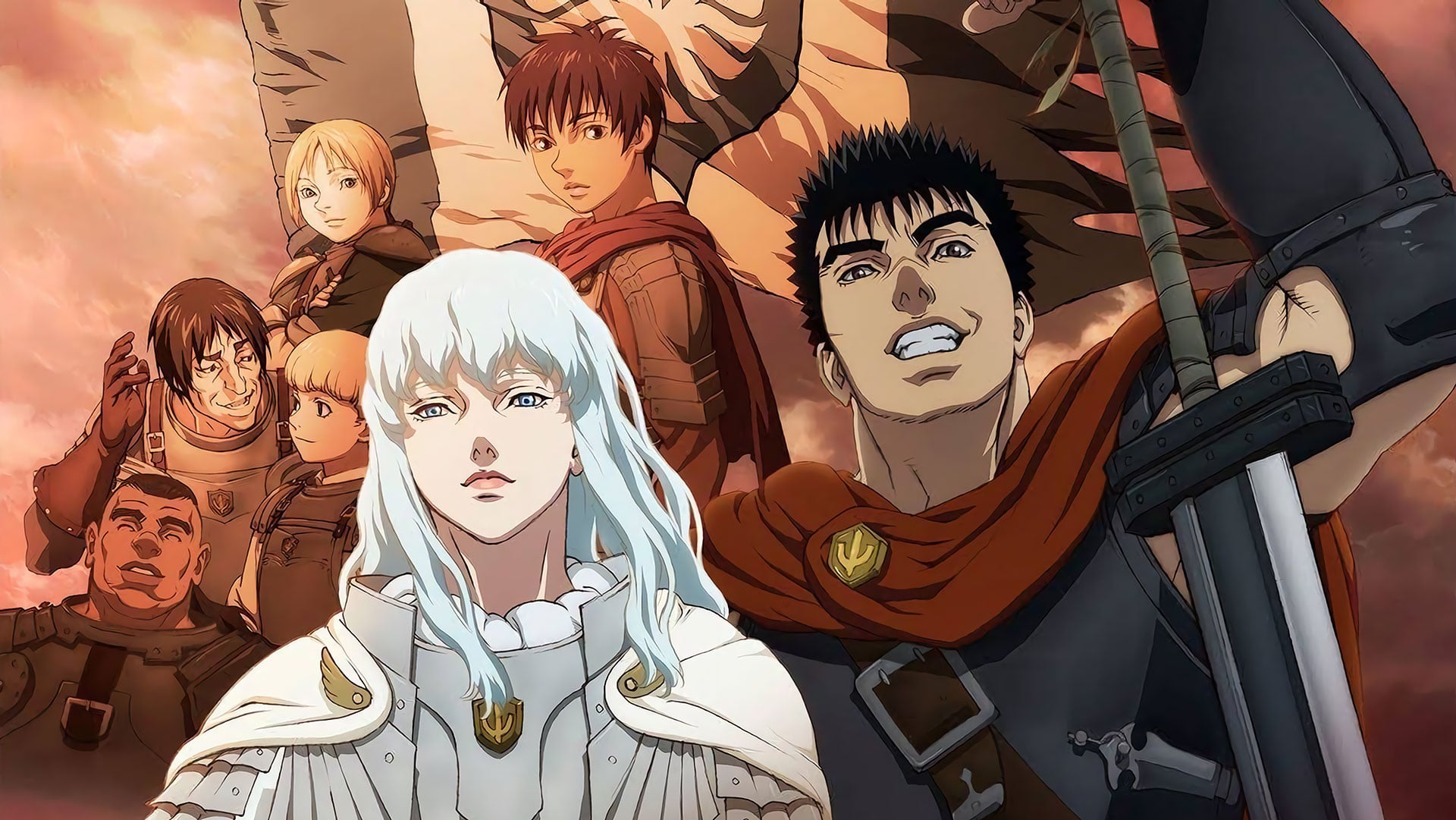 The Berserk: The Golden Age Arc anime film trilogy is getting a memorial TV broadcast in Japan, and it's bringing something new along with it. When the broadcast kicks off this October, it will feature the new "Bonfire of Dreams" story and a new ending theme, "Wish," performed by Mika Nakashima (first DARLING in the FRANXX OP).
The new story was created under the supervision of chief animation director Naoyuki Onda, who also illustrated the new visual below.
Here's a trailer for the broadcast from June:
This Memorial Edition broadcast is just one part of a larger celebration of Berserk and the late Kentaro Miura, who passed away last May. The Berserk: The Golden Age Arc films first premiered between February 2012 and February 2013, and VIZ Media describes them like so:
The lone mercenary Guts travels a land where a century-old war is raging. His ferocity and skill in battle attract the attention of Griffith, the leader of a group of mercenaries called the Band of the Hawk. Guts becomes Griffith's closest ally and confidant, but despite all their victories, Guts begins to question why he fights for another man's dream of ruling his own kingdom. Unknown to Guts, Griffith's unyielding ambition is about to bestow a horrible fate on them both.
Via Crunchyroll News