Barakamon Prequel Manga Gets Anime Series
Handa-kun, the manga spin-off of Barakamon, is set to become an anime series, reports Gangan Online.
Who is this Handa-kun and what's he all about? Hit the jump to find out.
Handa-kun (the manga) is written by Barakamon author Satsuki Yoshino and is currently being published in English by Yen Press. They describe it something like this:
Handsome teenage calligrapher Sei Handa is worshipped by all his classmates as an aloof superstar–too bad Sei's inherent negativity makes him believe that everyone actually hates him…?! A youthful comedy of misunderstanding and melancholy unfolds in the first volume of this hilarious prequel to Barakamon!
Handa-kun began serialization in Gangan magazine in 2013 and the fifth collected volume is set to be released in Japan this month. Yen Press is releasing the manga both in print and digital formats.
No details on the staff or cast of the anime version yet, but the anime version of Barakamon was directed over at Kinema Citrus by Masaki Tachibana and written by Pierre Sugiura.
What do you think, Barakamon/Handa-kun fans? Would you like the staff from the original to come back for this prequel or have someone new take the wheel?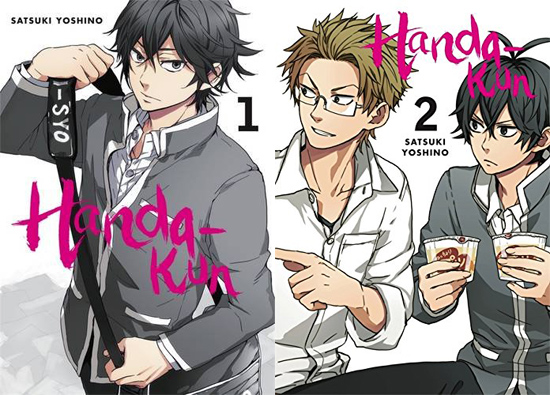 Source: ANN