Ayakashi Triangle Anime Shares Creditless Opening Video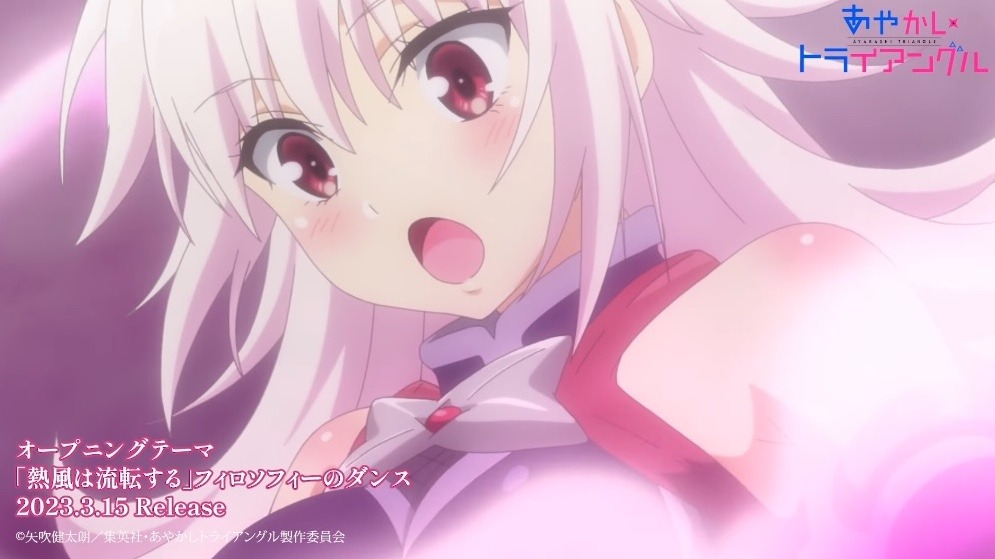 Today marks the debut of the Ayakashi Triangle TV anime, which adapts fantasy rom-com manga by Kentaro Yabuki. Now that the first episode is live, we can soak in a clean version of the opening animation, set to the tune of the "Neppu wa Rutensuru" theme song by Philosophy no Dance. 
See how it opens below, and catch the anime as new episodes debut every Monday in Japan and on Crunchyroll. 
Synopsis:
Matsuri Kazamaki is an exorcist ninja who exorcises evil spirits called ayakashi. His childhood friend, Suzu Kanade, tends to attract ayakashi, so he secretly protects her from them. But now Suzu has caught the eye of Shirogane, an ayakashi who looks like a cat but rules over all ayakashi as their king!
Source: Official Twitter