Akiba Maid War English Dub Plans Announced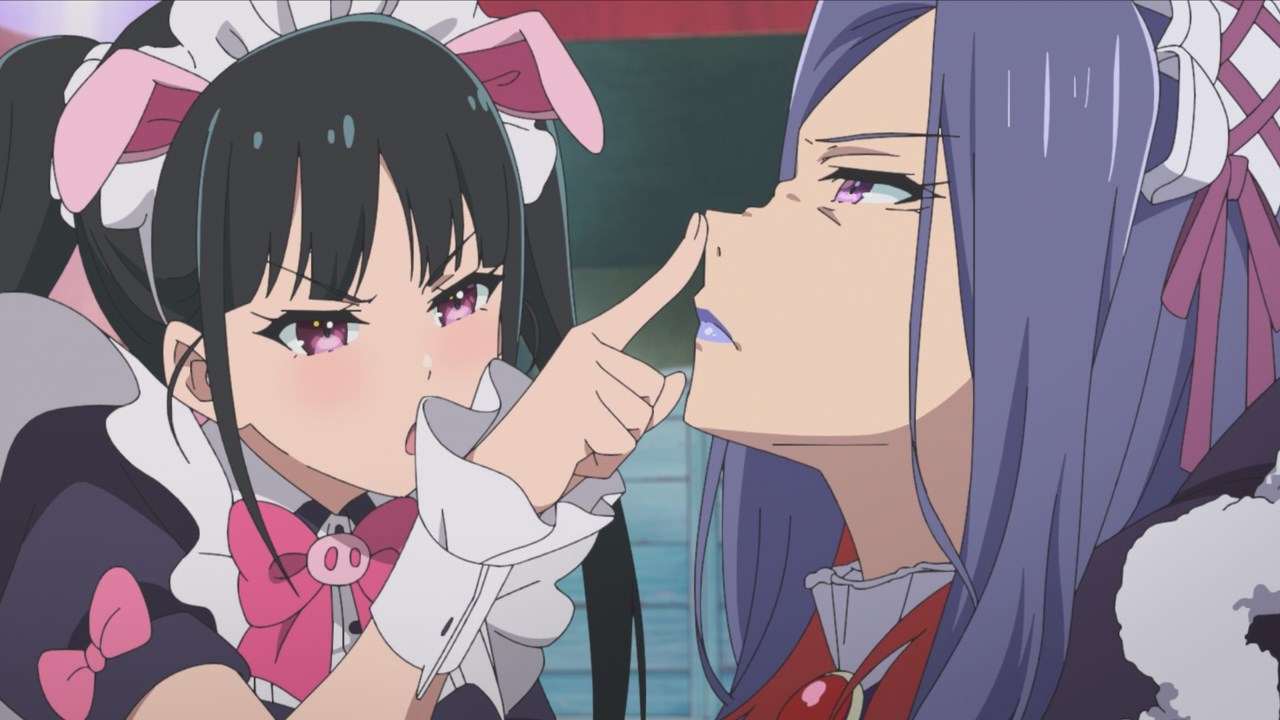 If you've been looking forward to the English dubbed version of the Akiba Maid War anime, the premiere is right around the corner. HIDIVE announced plans to kick off the stream of the dub version on Saturday, January 14 at 9:00am Pacific Time, so let's take a look at who we can expect to hear in less than a week.
English Cast
Nagomi Wahira: Alyssa Marek
Ranko Mannen: Chaney Moore
Yumechi: Cat Thomas
Shiipon: Christina Kelly
Manager: Teresa Zimmerman
Okachimachi: ???
English Crew
Director: Joey Goubeaud
ADR Script: Marta Bechtol
English Mix: David Lascoe, Brent Marshall
Audio Engineers: David Lascoe, Jonathan Rodriguez, Patrick Marrero, Bryan Leach
Synopsis:
In the spring of 1999, bright-eyed Nagomi Wahira moves to Akihabara with dreams of joining a maid café. She quickly dons an apron at café Ton Tokoton, AKA the Oinky Doink Café, but adjusting to life in the big city isn't easy. Paired with the dour Ranko who never smiles, Nagomi must do her best to elevate the Oinky Doink Café over all other maid cafés vying for top ranking, but she soon discovers not everything is as it seems amid the frills and thrills of the maid cafés of Akihabara…
Love Akiba Maid War? Here Are More Battling Maids (and Butlers)!
Source: HIDIVE