Akiba Maid War Stage Play Dresses Cast Up for Visual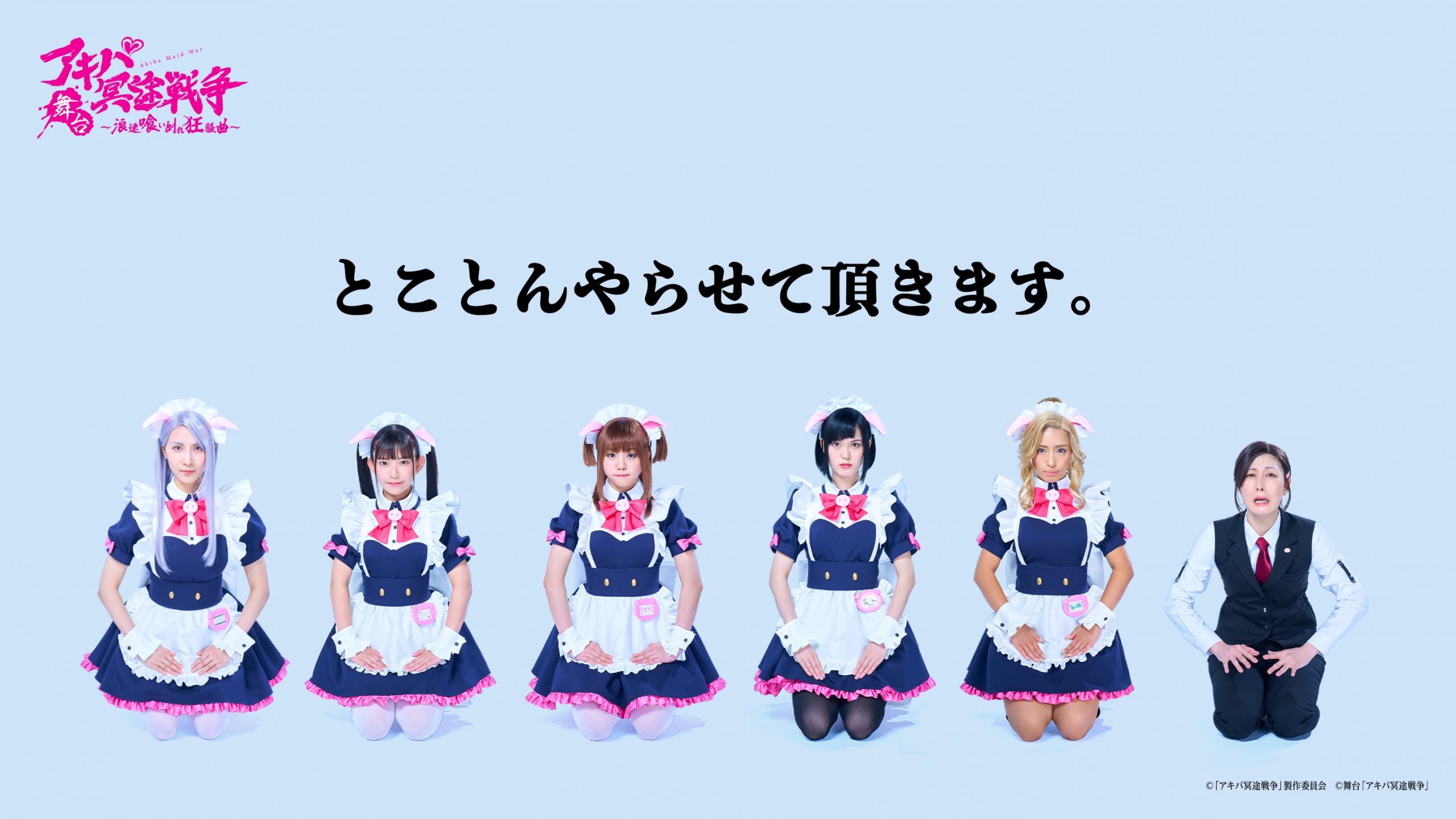 A stage play based on Cygames and P.A. Works' Akiba Maid War anime is on the way to Tokyo this September, and a new update is here to reveal the cast in costume in an official visual. Check it out above for a look at, from left to right, Asana Mamoru as Zoya, Marina Nagasawa as Yumechi, Hinata Sato as Nagomi Wahira, Hotaru Nomoto as Ranko Manne, Rina Hashimoto as Shiipon and Miyuki Torii as Manager.
The visual's tagline reads "We will do our best to the very end." 
The Akiba Maid War stage play is set for September 6-10 at Tokyo's Hakuhinkan Theater, and there will also be post-performance talks featuring some of the voice actresses from the anime from September 7-9. 
HIDIVE streamed the Akiba Maid War anime as it aired and described the series like so:
Akihabara is the center of the universe for the coolest hobbies and quirkiest amusements. In the spring of 1999, bright-eyed Nagomi Wahira moves there with dreams of joining a maid café. She quickly dons an apron at café Ton Tokoton, AKA the Pig Hut. But adjusting to life in bustling Akihabara isn't as easy as serving tea and delighting customers. Paired with the dour Ranko who never seems to smile, Nagomi must do her best to elevate the Pig Hut over all other maid cafés vying for top ranking. Along the way she'll slice out a place for herself amid the frills and thrills of life at the Pig Hut. Just when Nagomi's dreams are within her grasp, she discovers not everything is as it seems amid the maid cafés of Akihabara.
Love Akiba Maid War? Here Are More Battling Maids (and Butlers)!
Source: Official Twitter via Anime News Network