New Attack on Titan Pendants Feature Engraved Quotes from Series
There's a new line of Attack on Titan-based double ring pendants currently up for pre-order in Japan, and each features a famous quote from the series—in English, no less.
The four pendants, worn around the neck with a necklace featuring the Scout Regiment logo, are engraved with lines from Eren, Erwin, Levy and Hange.
Eren: If you don't fight, we can't win…
Erwin: What do you see? Who do you think the enemy is?
Levy: You're not wrong. If you wanna do it, go ahead.
Hange: If there's something we don't know… we should find out.
Up for preorder, the pendants come in silver, K10 yellow gold, and K10 pink gold. The silver versions go for 16,800 yen (about $150), while both gold versions go for 39,800 yen (about $360). Preorders are open until March 24.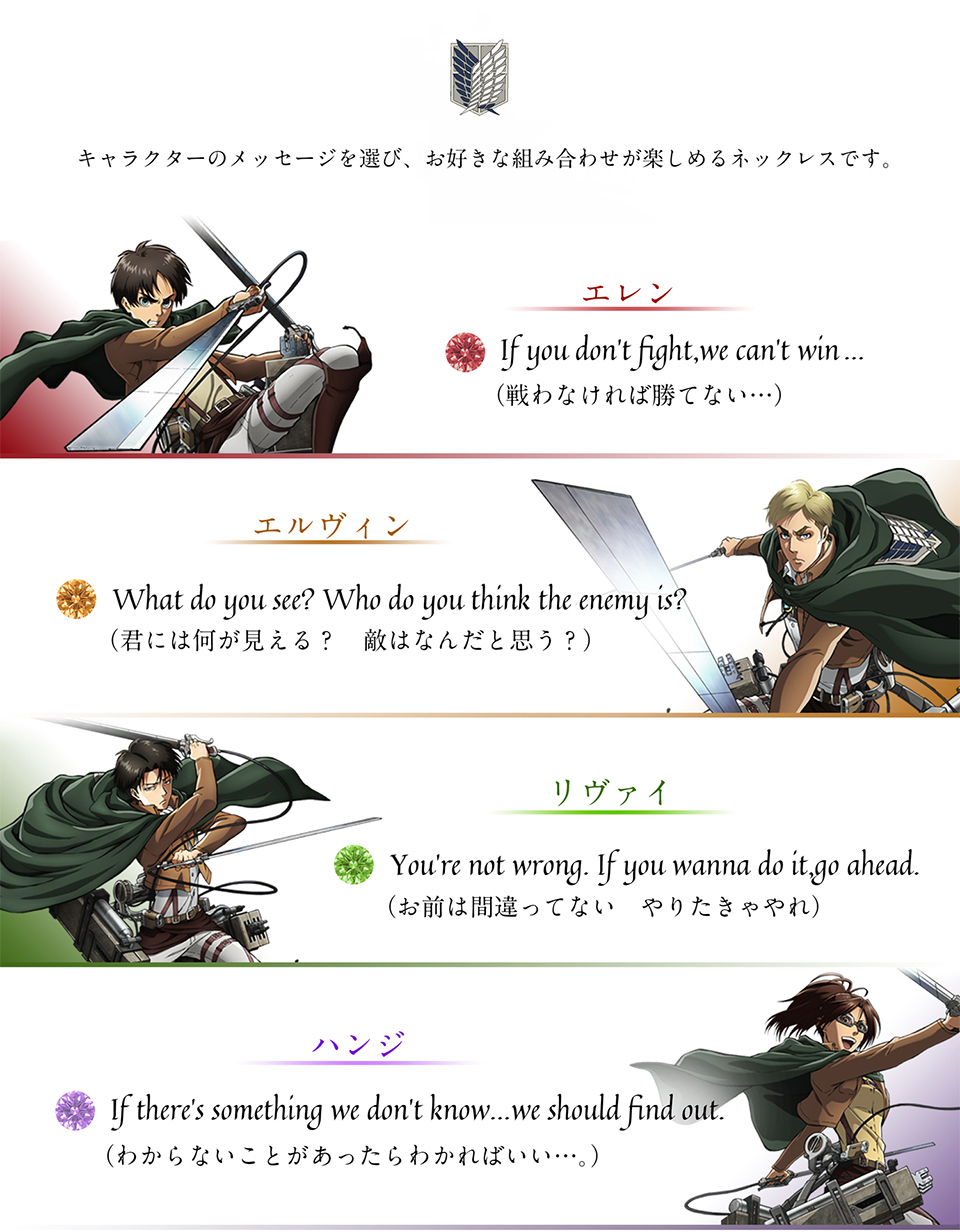 Source: Comic Natalie