Attack on Titan to Turn Tides of War with Songs in Stage Musical
We've read the manga, we've watched the anime, but are we truly prepared for the Attack on Titan musical? Hajime Isayama's colossal hit series is making the leap to the stage in the fittingly titled Attack on Titan the Musical, with performances planned for Osaka and Tokyo with the help of some state-of-the-art technology to bring the saga's scale to life.
You can get a taste of what's to come in the trailer and visual: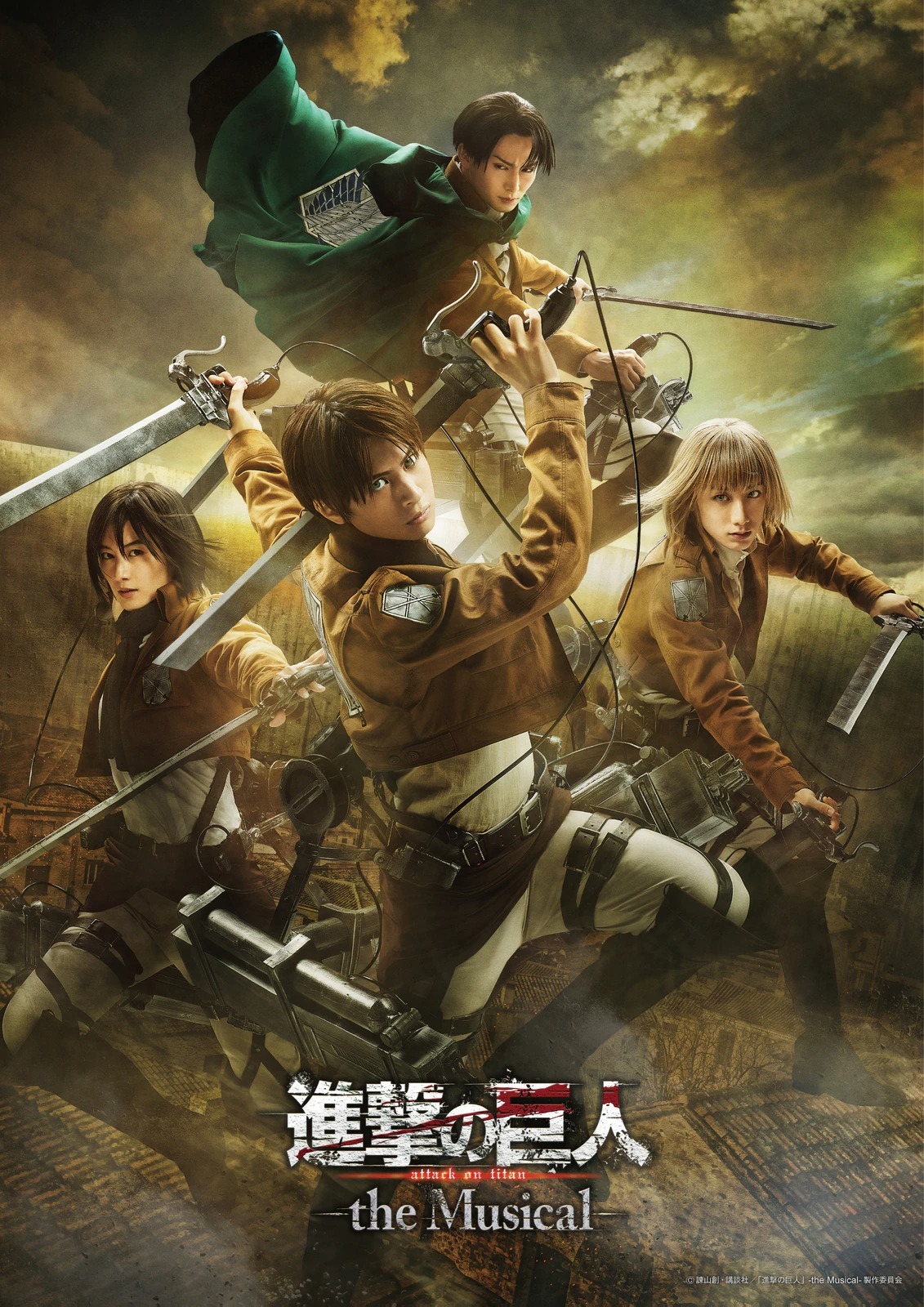 The project is being directed by Go Ueki (Hypnosis Mic Division Rap Battle Rule the stage), with Masafumi Hata handling the script, KEN THE 390 directing the music, and Kaori Miura on lyrics. Performances kick off at the Orix Theater in Osaka on January 7, 2023, where it will run until January 9 before moving to Tokyo's Nippon Seinenkan Hall for performances from January 14-24. 
The general public will be able to purchase tickets starting November 5, and you can see the cast below.
Eren – Kurumu Okamiya
Mikasa – Sara Takatsuki
Armin – Eito Konishi
Jean – Yu Fukuzawa
Marco – Kazuaki Yasue
Connie – Tomoya Nakanishi
Sasha – Sena
Hannes – Mitsu Murata
Keith – Takeshi Hayashino
Dimo – Masanori Tomita
Carla – Mimi Maihane
Grisha – Mitsuru Karahashi
Hange – Riona Tatemichi
Levi – Ryo Matsuda
Erwin – Takuro Ohno
Blade Attackers (ensemble) – Toyotaka, RYO, gash!, SHINSUKE, HILOMU, Dolton, KENTA, GeN, KIMUTAKU, Hiroaki Shimo, Shinya Shimokawa, Ryo Yokota, Ryuma Hashido, Ayaka Nakanishi, MARISA, Yukiko Matsumoto, Riku, NONN, Tatsuki Kawashima
Via Crunchyroll News