Attack on Titan Crosses Over with Marvel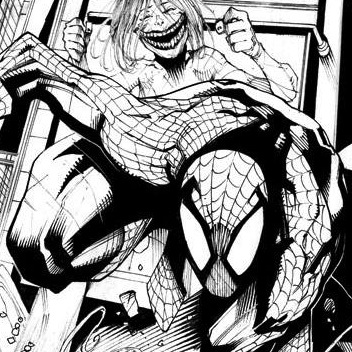 WHAT IF… Captain America Hadn't Vanished During World War II? WHAT IF… The World Knew That Daredevil is Blind? Soon these classic Marvel comics questions that graced the covers of the speculative What If? series will be joined by something along the lines of WHAT IF… the Titans from Hajime Isayama's Attack on Titan attacked the Marvel universe?
Yes, this unbelievable crossover idea sounds like an indulgent fantasy, but it's 100% real. C.B. Cebulski—who formerly worked for Central Park Media and is currently Senior Vice President of Creative & Creator Development at Marvel—tweeted about something major on the horizon.
Here's the full series of C.B.'s tweets:
Three days in Tokyo is never enough but the trip was a super success. Big news coming soon that will blow the minds of @Marvel & manga fans!

— C.B. Cebulski (@CBCebulski) October 23, 2014
I loved "Marvel Team-Up" and "What If?" as a kid. I would spend hours dreaming up my own crossovers & alternate reality stories. (cont.)

— C.B. Cebulski (@CBCebulski) November 3, 2014
As I got more into manga, I always imagined how cool it would be for the Marvel characters to cross into the pages of manga worlds. (cont.)

— C.B. Cebulski (@CBCebulski) November 3, 2014
For many decades & multiple reasons, almost no manga, especially popular titles, crossed into other comic universes… until now! (cont.)

— C.B. Cebulski (@CBCebulski) November 3, 2014
If you ever wondered, "What if the titans from Hajime Isayama's "Attack on Titan" attacked the Marvel universe?", you'll find out soon!!

— C.B. Cebulski (@CBCebulski) November 3, 2014
Not a joke, folks. Attack on Titan and the @Marvel universe are crossing over! In 2 weeks. In Japan. Want a teaser? pic.twitter.com/9AF5fqWLfX

— C.B. Cebulski (@CBCebulski) November 3, 2014
Via Crunchyroll
---
Related Stories:

– Attack On Titan Teams Up With… Schick Razors?
– Attack on Titan Part 1: Crimson Bow and Arrow Film Review
– Attack on Titan… Jenga?
– Attack on Titan Attraction Features Life-size Titans
– Attack on Titan Collaborating with Pizza Hut