Anime to Adapt Astro Boy Prequel Manga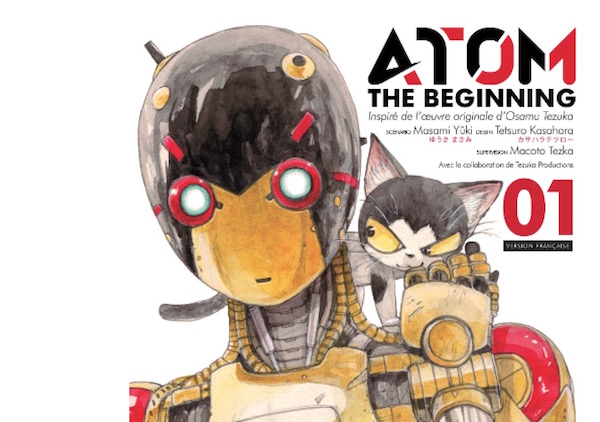 Atom the Beginning is a recent manga by Tetsuro Kasahara (Rideback) that acts as a prequel to Osamu Tezuka's classic Astro Boy. The series launched in Shogakukan's Monthly Hero's magazine back in December 2014, and now this year's July issue, out in Japan on June 1, is set to reveal an anime adaptation. 
With editorial supervision from Osamu Tezuka's son Makoto Tezuka and "concept works" by Patlabor the Mobile Police and Birdy the Mighty creator Masami Yuuki, Atom the Beginning follows the events leading up to the birth of Astro Boy.