Amagi Brilliant Park Premium Box Set Offers the Ride of Your Life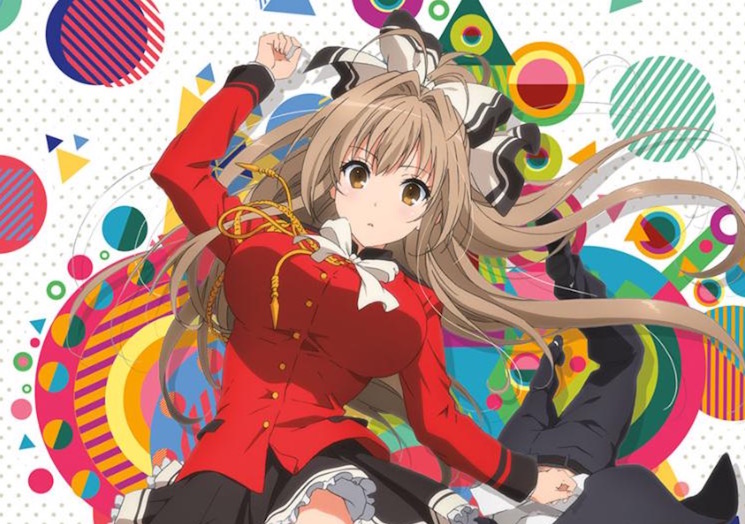 Featured Spotlight:

Seiya Kanie is understandably a little taken aback when transfer student Isuzu Sento asks him on a date. Maybe it's the fact that she asks him at gunpoint, or maybe it's the fact that their destination is the soon-to-be-closed-for-good Amagi Brilliant Park. Either way, Seiya's about to find out how magical this kingdom really is, and you can come along for the ride of your life in

Amagi Brilliant Park isn't exactly known as the most thrilling of amusement parks. The rides are either busted or boring, and the costumed staff would love to be absolutely anywhere else, so imagine Seiya's surprise when Isuzu insists he take over as manager.
The surprises don't stop as Seiya quickly discovers that Amagi Brilliant Park is the real deal. Those costumed performers? They're not wearing costumes. All of the magic and the workers within Amagi live off the energy of attendees, and they're done for good if they don't get 250,000 people to come in the next three months. Will Seiya be able to help turn this ship around and save their jobs and homes, as well as Amagi Brilliant Park itself, or is this place too crazy for its own good?
Based on the light novels by Shoji Gatoh, the Amagi Brilliant Park anime is directed by Yasuhiro Takemoto (Lucky Star, Miss Kobayashi's Dragon Maid), with Fumihiko Shimo (New Game!, Clannad) on series composition for the Kyoto Animation (K-ON!, Sound! Euphonium) production. The limited set comes packed with extras—including a booklet, sticker sheets, iron token, mirror button, metal pin set, map poster, park brochures, and more—so go ahead and join in on the efforts to keep the park open and pick up your own copy of the

today.
** This article was sponsored by

**