Akira meets The Simpsons, for charity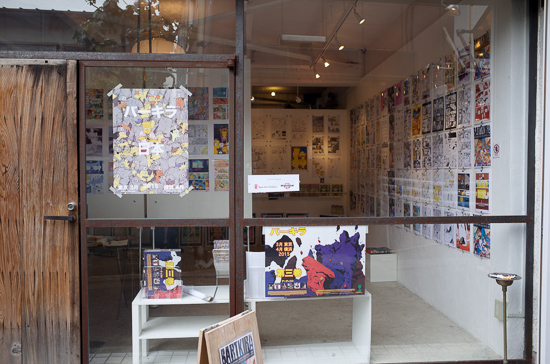 It's a strange, post-modern art project that shouldn't really work but somehow does: Bartkira, the project started in 2013 to redraw all of Akira with characters from The Simpsons.
Ridiculous as the premise is, it's no small undertaking: the original Akira manga spans six volumes and hundreds of pages. Two volumes of Bartkira have already been completed thanks to the effort of over 500 artists, and volume 3 is in the works.
This month, Bartkira hit Japan for the first time in the form of an exhibition in Tokyo's Asagaya neighborhood.
The exhibition, which has "tacit approval" of Akira publisher Kodansha, is free, with donations and profits from goods sold going to charity. The exhibition features artwork (Bartwork?) from James Harvey, Ronald Wimberly、Zoom Rockman, Bodie Chewning, Ryan Humphrey, and Jack Teagle.
Bartkira runs until March 21 at Hakusen.
Source: Japan Times
---
Related Stories:

– Popular Anime Parodied on The Simpsons
– Tokyo Gallery Hosts Akira Creator Exhibition
– No Movement on Live-action Akira, says Director
– That Katsuhiro Otomo Live-action Film? It Just Might Be Domu
– Akira Creator Announces New Film