The Afro Samurai Manga Is Back in Print, and Better Than Ever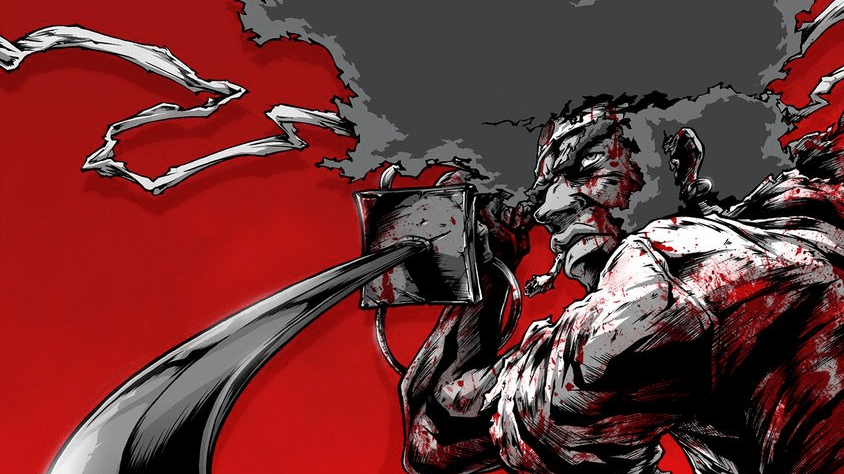 Takashi Okazaki has been making quite a name for himself lately with Batman Ninja, Star Wars: Visions, and special cards for MLB the Show. But we remember where it all started: Afro Samurai. And if you've been longing for a new copy for your manga shelf for as long as we have, you're in luck!
Titan Comics' new manga imprint is bringing the series back starting in December (even sooner if you're in the U.K.). The reprint kicks off with a "director's cut" of Volume 1, celebrating the 15th anniversary of the anime adaptation. Let's dive in!
Cinematic Inspiration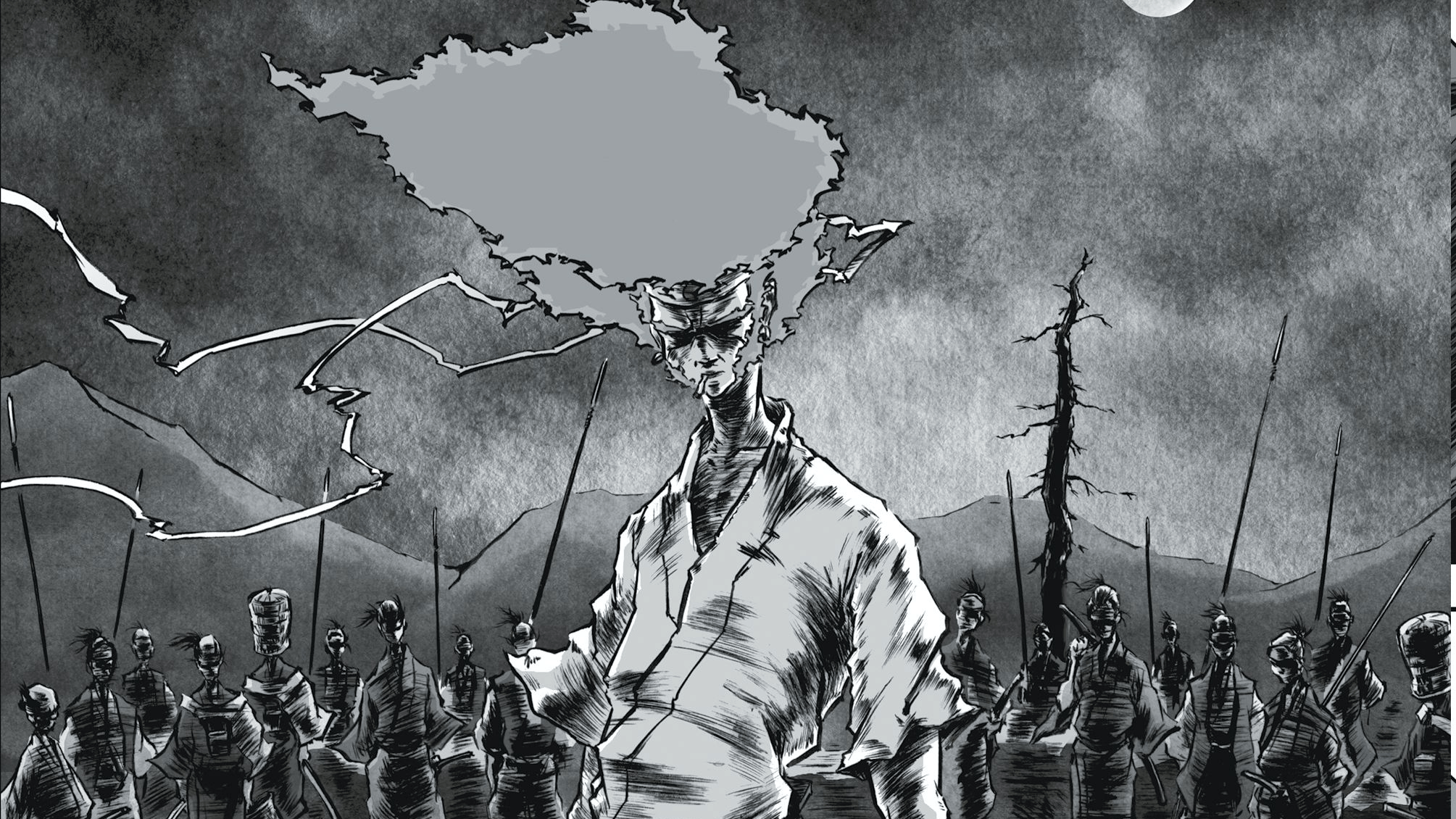 One of our favorite things about this new Afro Samurai printing is the foreword by Okazaki. He talks at length about the shows, films, and even commercials that inspire his artistic vision. From Soul Train to Star Wars, Okazaki's many influences come together to create the gritty, anachronistic world of the series we've come to love.
It's also inspiring to hear him talk about looking back at his own work—both in terms of overall quality and how he finally made the leap to creating his own manga. Okazaki's perspective on both himself and the entertainment he loves is reason enough to pick up this new edition. But, of course, there's more.
Beginnings
As many people know, Afro Samurai started as a doujinshi. The first pages of the manga are recreations of those first doujinshi pages. And if you've ever wanted to see the originals, now you have your chance.
This first volume includes samples of those doujinshi pages, so you can see early examples of Okazaki's work. It's interesting to compare that first outing, panel for panel, to the manga we know and love. And it's another chance to see the artist's evolution from one edition to the next!
A Stunning Samurai Story
Of course, the main reason to pick up Afro Samurai is for the story itself. This first volume contains the first five issues, guiding our hero from his origins to the stage of one of his most brutal battles.
For those unfamiliar with the character, you're in for a treat. Afro is also known as No. 2: the second-most powerful man in the world, the only one capable of challenging the most powerful man in the world. A group known as the Empty Seven hunts him as he pursues his mission of revenge. There are a few side stories along the way: a former assassin looking to make Afro his final kill and a deadly DJ party, to name two. The story mixes vintage samurai epics with American action films, and just a little bit of sci-fi on the side.
Find out more about the new printing of Afro Samurai, and grab your copy, on the Titan Comics website.
Check out some action-packed anime while you wait for your copy!