Adidas Unveils Details on Goku and Frieza Dragon Ball Z Shoes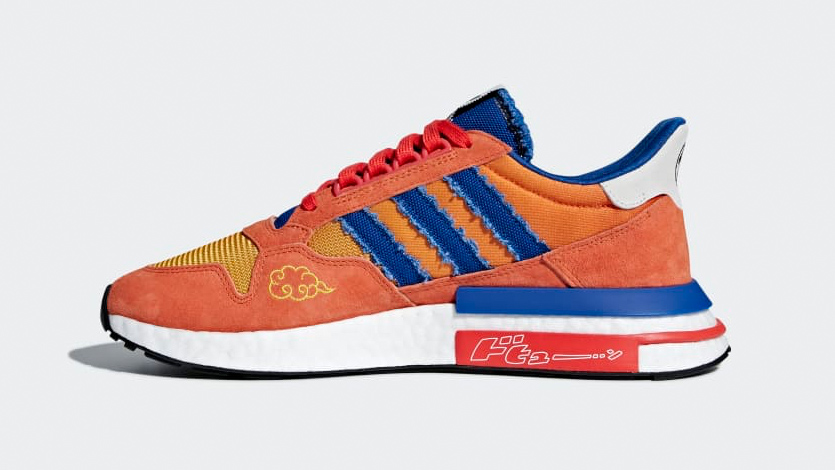 Are your current sneakers not as, uh, baller as you'd like? Maybe these Adidas Originals are just the thing.
The shoe maker has just unveiled the packaging, pricing and release date for the first two pairs in its planned line of Dragon Ball Z-inspired kicks: Goku adidas ZX 500 RM and Frieza Yung 1.
The Goku shoes will retail for $170, while the Frieza ones will go for $150. Both pairs will be released September 29.
Sneaks to follow later this year include Son Gohan, Cell, Vegeta, Majin Buu and Shenron.
The shoes come in custom boxes, and it looks like if you get all seven, it'll create an image. All seven. Get it?
What do you think of the look of these Dragon Ball Z shoes?
Source: ANN