Hell Girl Live-Action Film Adaptation Announced for 2019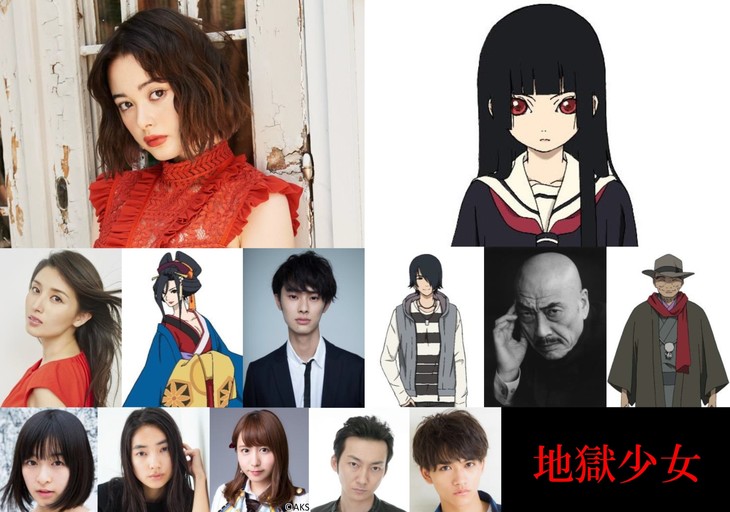 Hell Girl, the popular horror franchise also known as Jigoku Shojo, will be getting a live-action film adaptation.
The film, which will be released in Japan next autumn, will star Tina Tamashiro as main character Ai Enma.
Tamashiro is a model and actress whose latest film was Missions of Love, another manga-to-live-action adaptation.
The film will also star Manami Hashimoto (Hone Onna), Raiku (Ren Ichimoku) and Akaji Maro (Wanyudo).
At the helm is veteran horror director Koji Shiraishi (Sadako vs. Kayako, Impossibility Defense), who is also writing the screenplay.
Hell Girl began as a 2005-2006 anime series directed by Takahiro Omori at Studio Deen. It was followed by several addition seasons, manga, and a live-action TV adaptation. The most recent season of the anime series aired last year.
Hell Girl live-action adaptation. Do you approve, fans?
Source: Comic Natalie