A Couple of Cuckoos Shows Off Clean Opening Sequence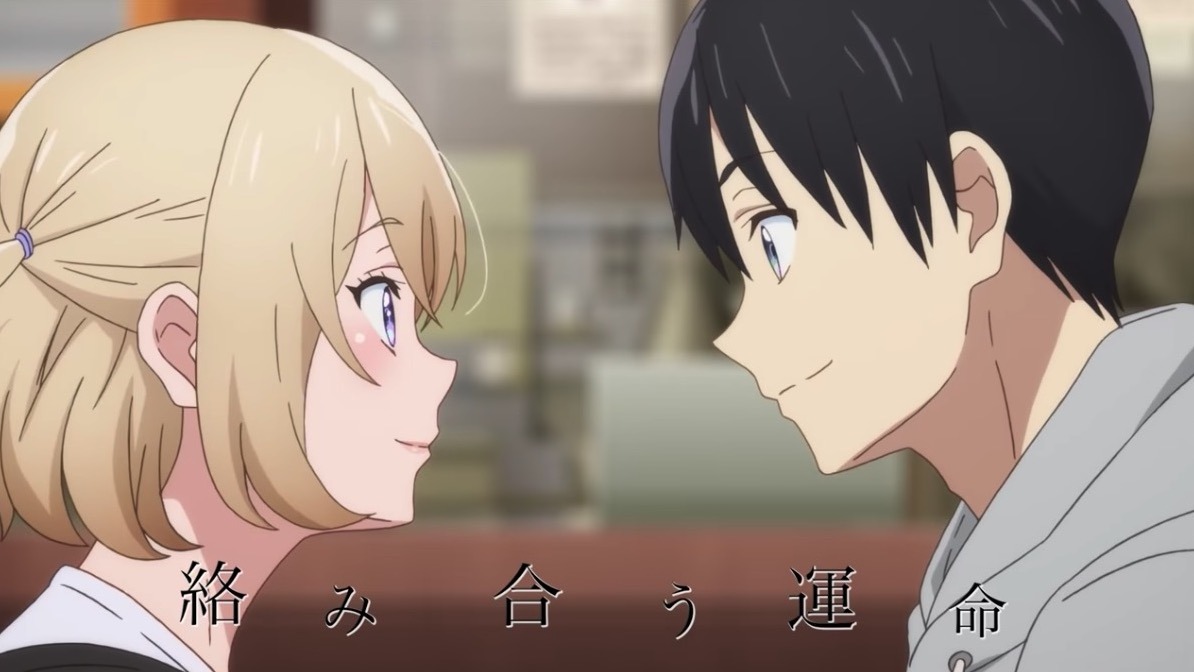 The anime adaptation of A Couple of Cuckoos (known as Kakkō no Iinazuke in Japanese) revealed its opening sequence, as well as more information on the project. In the opening sequence you can hear "Dekoboko" (translated as "Bumpy") being performed by Kiyoe Yoshioka.
It was also announced that we can expect the anime will have a run of two cours, or half a year. It makes its debut on April 23, and it will be available to American viewers through Crunchyroll. It's also going to get a spinoff mini anime called Kakkō no Iikagen. Kakkō no Iikagen will play on Kadokawa Anime's YouTube, beginning on April 28.
You don't hear it here, but the ending song is "Shikaku Unmei" (translated as "Square Destiny"), which is performed by Sangatsu no Phantasia.
Members of the cast have been revealed: Kaito Ishikawa plays Nagi Umino, Akari Kitō plays Erika Amano, Nao Tōyama plays Hiro Segawa, Ryohei Kimura plays Nagi's dad Yōhei Umino, Yōko Hikasa plays Nagi's mom Namie Umino, Toshiyuki Morikawa plays Erika's dad Sōichirō Amano, and Yukiko Aruga plays Erika's mom Rituko Amano.
The anime is being made at Shinei Animation and Synergy SP, with Yoshiyuki Shirahata working as the director and Hiroaki Akagi working as the chief director.
The original manga is published in English by Kodansha, which gave this description of the series:
"16-year-old super-studier Nagi Umino, second-year student at the Megurogawa Academy high school, was switched at birth. On his way to a dinner to meet his birth parents, he accidentally meets the brash, outspoken, Erika Amano, who is determined to make Nagi her fake boyfriend as she never wants to actually marry. But once Nagi makes it to dinner, he finds his parents have decided to resolve the hospital switch by conveniently having him marry the daughter his birth parents raised…who turns out to be none other than Erika herself!"
Source: ANN
____