YouTuber Shows How to Make Your Rooms and Food Ghibli Inspired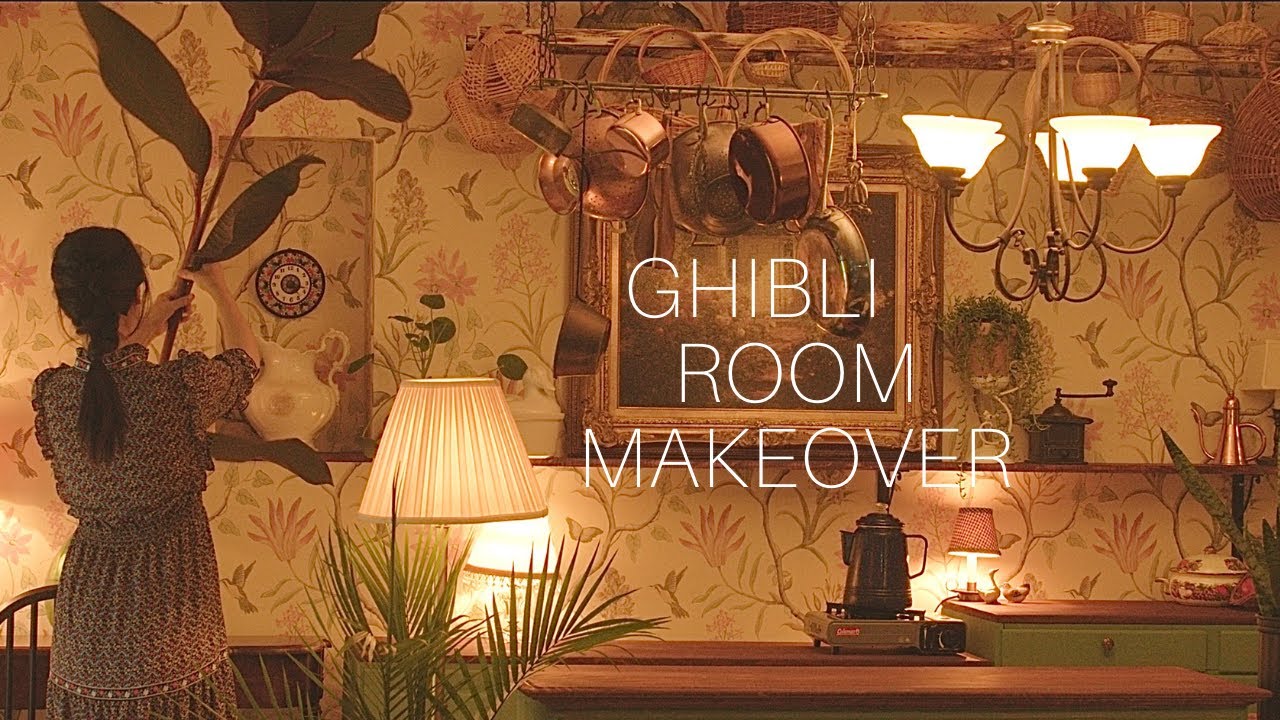 How would you like to live in a house with rooms themed like Studio Ghibli, or make yourself food straight out of a Ghibli film? The Japanese pop culture news site grape brought special attention to a woman who is doing just that.
The woman is known only as nekoniwa on YouTube. Her "About" page on YouTube is written in Japanese, but she lives in America and also writes in English. She lives in a rural cottage, which lends to the calm and comfort of a Ghibli film, though it's not revealed where this cottage is located.
In this video, for example, she gives her room a Ghibli makeover.
https://www.youtube.com/watch?v=0J2zR74hZoM&t
This video has her making meals from Kiki's Delivery Service, Spirited Away, and Howl's Moving Castle.
https://www.youtube.com/watch?v=f8bx8zCI98Y&t
This flower cake to welcome spring is inspired by Ghibli. Many of her videos are very dedicated to nature, just as Ghibli films are.
https://www.youtube.com/watch?v=wGGU-6a2X2g
There's also this video titled "Japanese breakfast | Healing our mind and body | Okonomiyaki Ghibli &Food Animation inspired." She notes underneath, "I'm Japanese and making cooking vlog:)) I live with chickens and cats on the countryside in the USA. Today I prepared Japanese breakfast. I hope you enjoy walking in the woods with me! I love to watch Ghibli animation and movie about cooking and nature."
The calmness of the videos and the Ghibli inspiration have given her many fans. She has close to half a million followers, who leave comments to her in all sorts of languages. And of course there are many Studio Ghibli fans who find themselves here!
Do these videos inspire you to bring a Ghibli theme to your home or cooking? Have you ever done anything like she's doing, with Studio Ghibli or other anime titles influencing your work?
Source: grape
____
Danica Davidson is the author of the bestselling Manga Art for Beginners with artist Melanie Westin, and its sequel, Manga Art for Intermediates, with professional Japanese mangaka Rena Saiya. Check out her other comics and books at www.danicadavidson.com.