You're Under Arrest Manga Gets First Chapter Since 1992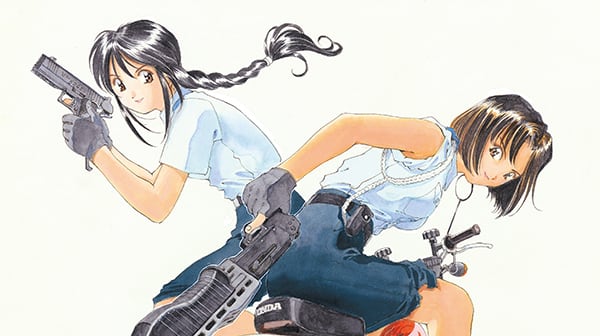 You're Under Arrest is back for the first time since the Miyazawa administration.
The comedy cop manga by Kōsuke Fujishima, which ran from 1986 to 1992, has a new one-shot chapter coming out in Afternoon magazine on December 23.
The one-shot will be called "Taiho Shichauzo GP" ("You're Under Arrest GP"). A new piece of teaser art featuring the series' stars Natsumi and Miyuki has been revealed to celebrate the news.
Here's how Dark Horse describes the original manga:
Part Thelma and Louise, part Barbie and Skipper, Miyuki and Natsumi are Tokyo's toughest babes in blue. Whether they're putting the pinch on the silk-panty prowler or taking down the great Golf Club gang, you can count on them for law enforcement at its funniest!
Source: ANN