Yoshitoshi ABe Exhibition Photo Report
Pixiv Zingaro, a anime and manga-centric gallery in Nakano, Tokyo, is this month the host of an exhibition of works by Yoshitoshi ABe, character designer and doujinshi artist responsible for anime like Serial Experiments Lain and Haibane Renmei.
The exhibition marks 20 years since ABe's debut and takes a look back at two decades of the artist's unique style.
Aside from Serial Experiments Lain and Haibane Renmei, ABe is also known for his designs for NieA_7 and Texhnolyze. More recently, he illustrated the cover for All You Need is Kill.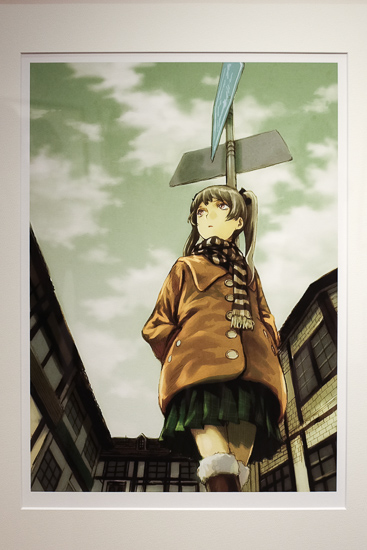 Known for embracing new technologies, ABe was one of the first professional artists to do work on an iPad, and has released several doujinshi on platforms like iOS and Kindle.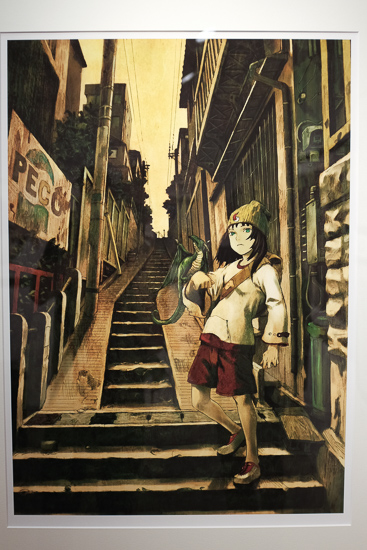 This year ABe announced Despera, the long-delayed project that will reunite him and Lain screenwriter Chiaki J. Konaka, was back in production.
Wrote ABe in the introduction to the exhibition:
Looking back at my own drawings like this, it's clear I draw some very mysterious works. I've been working for 20 years, but I have no idea whether I've drawn anything correctly yet. It's just that when I draw a line that seems wrong, in the back of my mind, I get a feeling of doubt like oozing oil, get confused, erase and fix it. Somehow I've kept that up for 20 years to be point where I'm now lucky enough to do a solo exhibition like this.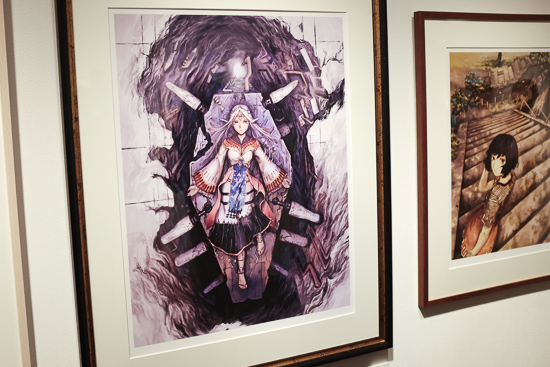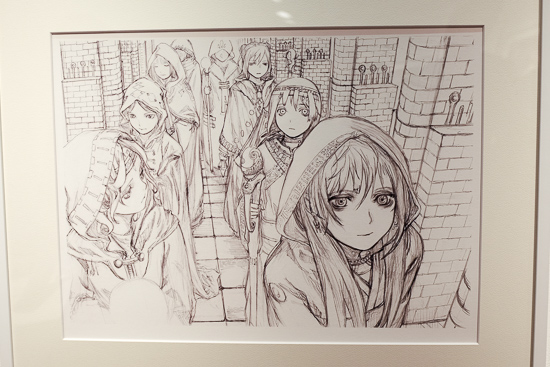 ---
Related Stories:

– Slayers 25th Anniversary Exhibition Report
– Naruto Art Exhibition Reveals Kakashi's Face, New Character
– Akira meets The Simpsons, for charity
– Godzilla Exhibition Opens In Tokyo