World's Largest Evangelion Statue Debuts in Shanghai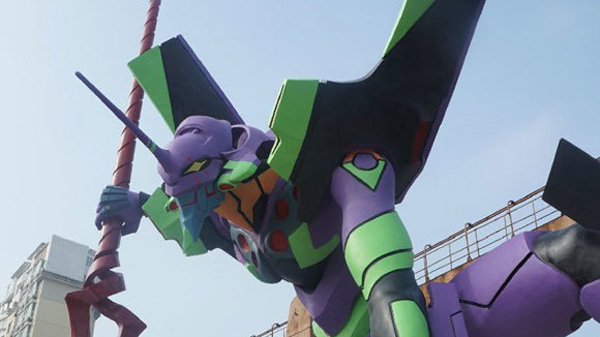 If you assumed the world's largest Neon Genesis Evangelion statue would be in the anime's native Japan, you would've been right – until January 3, that is, when a new Eva statue in Shanghai, China was unveiled.
The giant figure of Eva Unit-01, which was created by Chinese game developer Heitao, is 24.8 meters high. But, as Anime News Network points out, the new world record (seriously, Guinness gave them a certificate and everything) is a bit dubious, considering it's the replica Lance of Longinus, not the Eva itself, that reaches 24.8 meters.
Oh well.
Japan-based Eva fans shouldn't get too discouraged: they've still got the Unit 01 replicas in Hakone and at amusement park Fuji-Q Highland.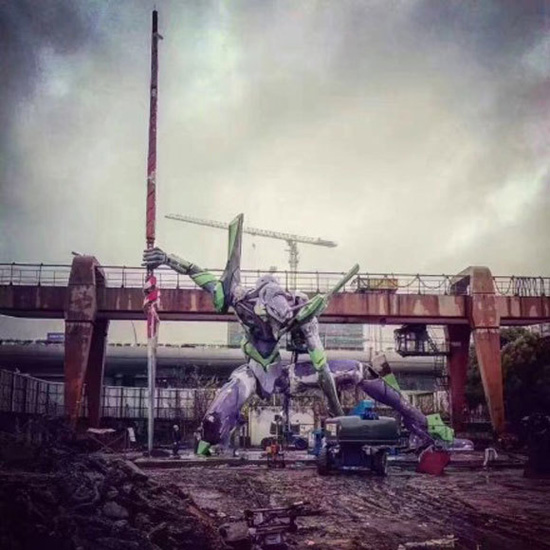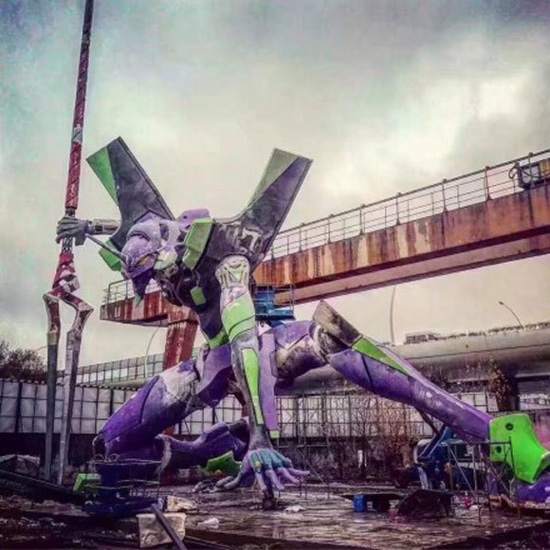 Source: ANN, Minna no Eva Fan