Wake Up, Girls! Director to Aspiring Animators: "Don't Do It"
Yutaka Yamamoto, the director of series like Wake Up, Girls! and Fractale and the founder of animation studio Ordet, has been tweeting up a storm recently.
Yamamoto, whose Twitter account had basically been dormant since March of 2014, exploded into action a few days ago, answering hundreds of questions from fans, mostly about Wake Up, Girls! in advance of the release of that series' new film.
But the few tweets that really caught our attention were those from people seeking out Yamamoto's advice about entering the animation industry.
One tweeter asked: "what advice would you give to people looking to join the world of animation?"
Yamamoto: "Don't."
やめた方がいい。 RT @startupstart: @yamacane_0901 アニメ業界を目指す人達に一言アドバイスを頂けますか?

— 山本寛 (@yamacane_0901) September 20, 2015
Another questioner asked Yamamoto what he would do if he could go back in time 20 years.
Yamamoto: "Do something besides anime."
アニメをやらない。 RT @opcns001: @yamacane_0901 もし20年前に戻ることができたら、監督は何をしますか。

— 山本寛 (@yamacane_0901) September 20, 2015
Other pieces of trivia we picked up about Yamamoto: his favorite baseball team is the Rakuten Eagles, and if he won the lottery, he'd open up a ramen shop.
Maybe the director's just feeling negative about the industry because he's at the end of a tough project? Or maybe it really does suck? We can only guess.
---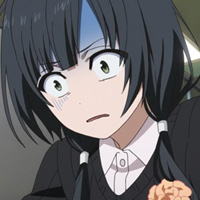 More animator stories:

– Miyazaki Blames Otaku Animators for Anime Decline
– Newbie Animator Hourly Wage: Around One Dollar
– Haikyuu!! Animator Fired for Tweeting Erotic Art
– An American Animator in Tokyo
– Evangelion Creator Says Anime is Dying