Voice Actress Ai Takabe Will Not Face Prosecution For Cocaine Use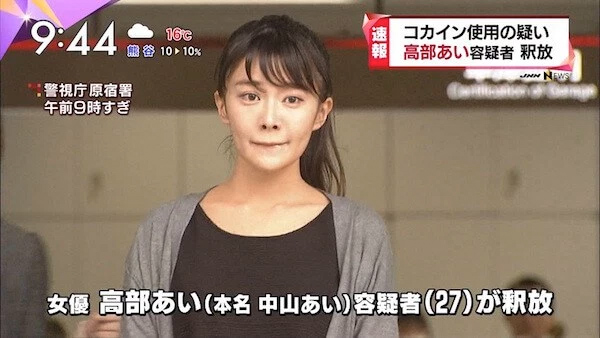 Kill Me Baby voice actress Ai Takabe will not be prosecuted for cocaine use and possession, says Tokyo Reporter.
The report follows news that the anime actress and pin-up idol was arrested in November for use of the drug, which is illegal in Japan.
The prosecutor in the charge of the case cited the minuscule amount of the drug Takabe possessed and the "social punishment" she had already received since her arrest.
Amazon Japan stopped streaming Kill Me Baby in November with the news of Takabe's arrest. Her contract with talent agency Oscar Promotion was also canceled.
Aside from playing Agiri in Kill Me Baby, Tanabe also played Fumi Manjoume in Aoi Hana and SP in Sacred Seven. She reportedly showed up in a live-action series this February, so there may be hope for a post-arrest comeback for the actress yet.
A return to pin-upping on the horizon?
Source: Tokyo Reporter