Virtual Reality Could Add a New Dimension to 2.5D Stage Plays
Anime comes to life on stage every day in Japan thanks to "2.5D" plays: shows that mix music, action, elaborate costumes, and visual effects to bring you into the world of your favorite show. These productions make just about anything possible — and by the looks of a new noh production, it's going to a whole new level. Say hello to goggle-less virtual reality on the stage.
Stage musicals of anime have been around since Rose of Versailles treaded the boards in 1974, and Sailor Moon's elaborate SeraMyu stage shows have had a following all their own since 1993. But it wasn't until the last 20 years or so that what would be dubbed 2.5D plays would start to come into their own broadly. Leading the pack (in popularity, at least) was The Prince of Tennis, whose first director actually came up with the term. In the years following, more and more anime and games took to the stage, aided by high-end costumes and flashy special effects.
Nowadays, any popular enough manga, anime, or game is likely to get a stage production — because, with or without virtual reality, it can be done. Digimon Adventure tri used projection and puppetry to bring their magic to life. The Persona stage plays manage to bring their stylish games into the real world with flashy costumes and, yes, projection. Those lighting effects can also add a touch of excitement to sports series like Yowamushi Pedal or bring jutsu to life in the Naruto stage spectacular.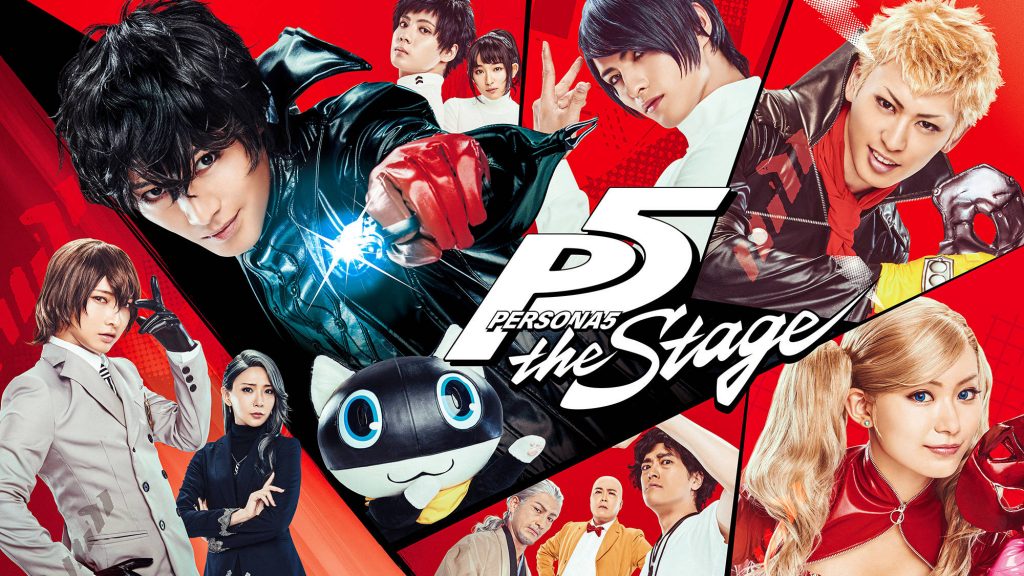 Fans seeing their favorite anime onstage can expect a wild, immersive production, full of music and action and larger-than-life visuals. There's also pretty much no limit to what can be adapted. Thanks to top-tier costumes, impressive makeup work, and effects that deliver big bang for their buck, just about any universe can be recreated on the stage.
So what's the next step? A new noh production is experimenting with that right now, and they've picked the perfect title to start.
Set to premiere at Setagaya Public Theater in summer 2020, a staged reimagining of Ghost in the Shell will look to both the past and the future: combining noh performance and virtual reality. The VR aspect will apparently be presented without goggles, using state-of-the-art technology to complement the traditional performance. What little we've seen so far already looks amazing, and could potentially be a game-changer when it comes to stage productions — not just anime adaptations, but any.
How will virtual reality fare on the stage? Only time will tell — but this could be a major leap forward in theatrical productions. It's exciting to think what this kind of technology could do for the aforementioned Naruto and Digimon, just to name a few.