Violet Evergarden Anime Gets "Totally New" Project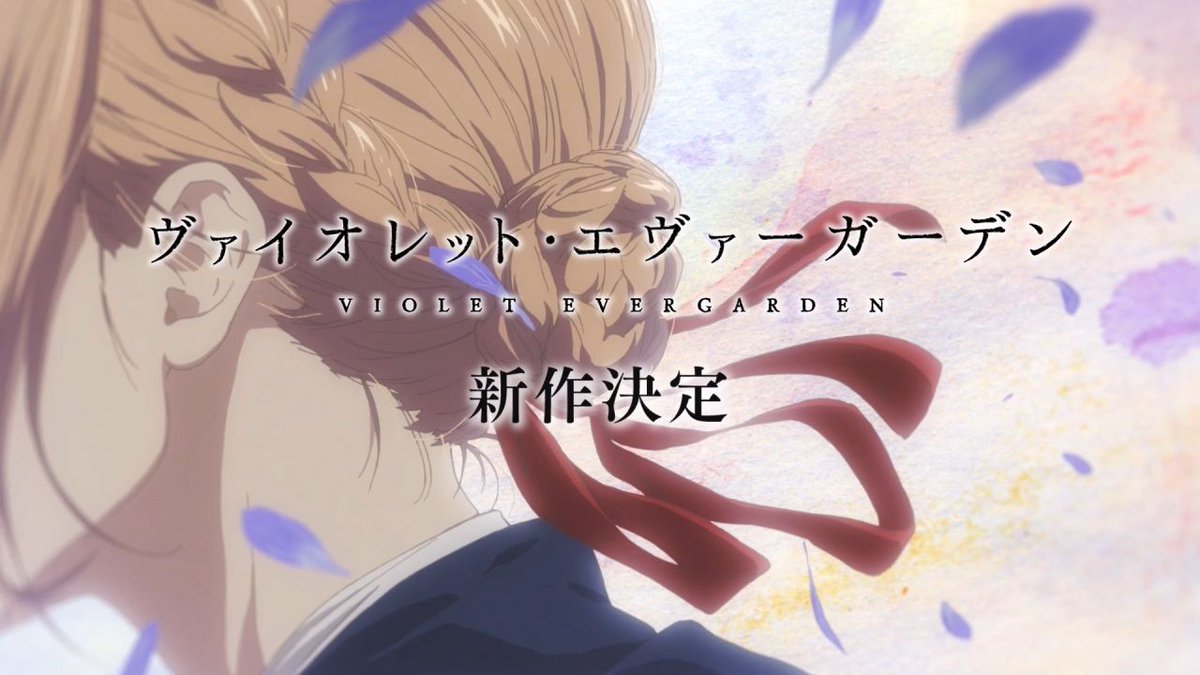 If you're in the United States (and there's a good chance you are, this is Otaku USA, after all) and have a Netflix account, as of today, you have access to Violet Evergarden, the latest series from Kyoto Animation.
If you happen to binge it (or, you know, watch it at a reasonable pace, whatever) and end up wishing there were more, you're in luck.
That's because today the official Twitter account for the series announced a new project for the series.
And this is no compilation film, folks: the tweet specified it would be a "totally new" project.
Violet Evergarden is based on the novel of the same name by Kana Akatsuki, and is directed by Taichi Ishidate (Beyond the Boundary) with script supervision from Reiko Yoshida (A Silent Voice). The series ran 13 episodes, the last of which just aired in Japan.
Netflix, who have finally decided we're worthy to see the series, describe it as such:
The war is over, and Violet Evergarden needs a job. Scarred and emotionless, she takes a job as a letter writer to understand herself and her past.