Video Gives Behind-The-Scenes Look at FLCL Progressive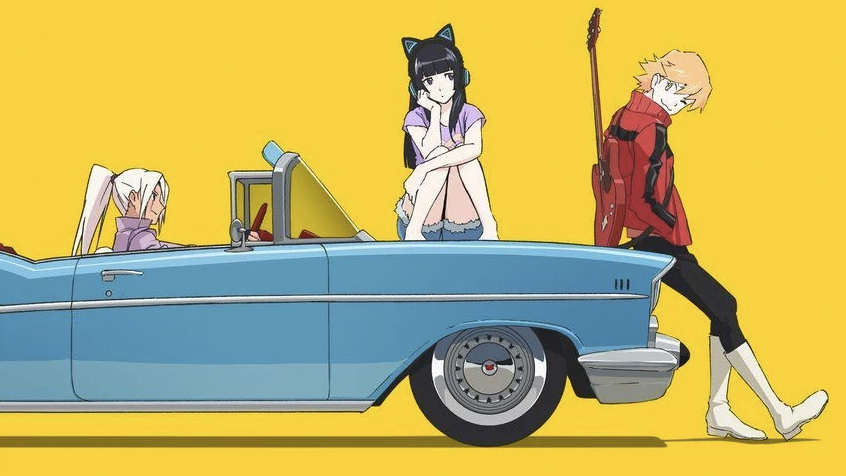 FLCL Progressive, the long-awaited second season of cult classic FLCL, hits Adult Swim June 2, and to build up the hype (as if we could be any more excited!), the network has released a behind-the-scenes video will several players behind the series.
That includes folks at the top of Production I.G, the studio taking over the reins from Gainax for seasons 2 and 3, like CEO Mitsuhisa Ishikawa and Production I.G USA president Maki Terashima-Furuta.
In addition, two directors who appear in the video include Kazuto Arai (6HP – Six Hearts Princess) and Yutaka Uemura (Punch Line).
FLCL Progressive hits Adult Twim/Toonami June 2. Here's how the network describes the series:
FLCL Progressive tells the story of 14-year-old Hidomi, her classmate Ide, and two otherworldly beings, "Jinyu" and "Haruha Raharu," who are determined to unlock their hidden potential. Mixed up in this is an all-powerful force known as "ATOMSK," a gorgeous vintage car… and a certain Vespa Scooter.
Source: ANN