Uzumaki, FLCL: Grunge, Ninja Kamui Anime Previewed in Toonami Trailers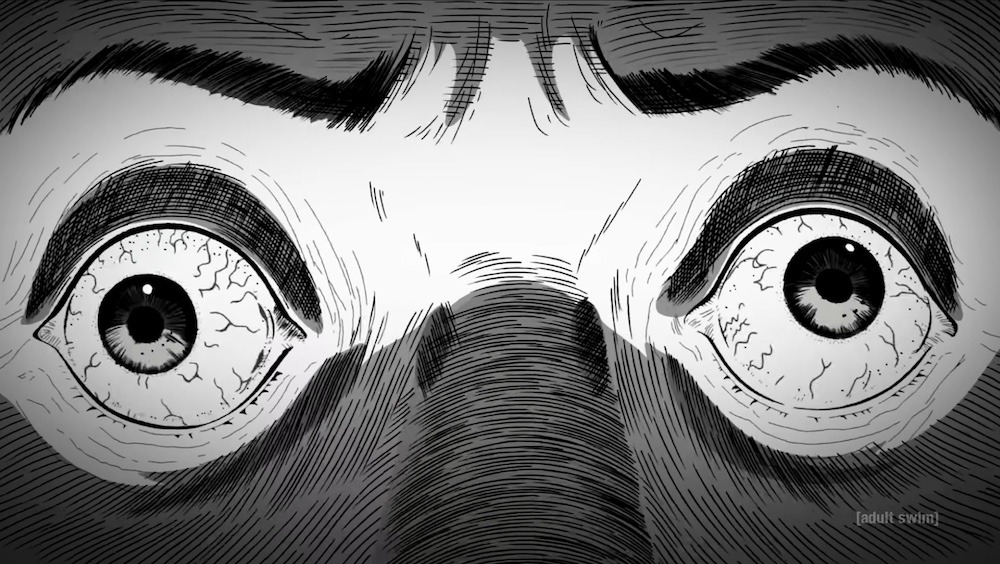 Toonami has some big new titles in the works, and three were previewed over the San Diego Comic-Con weekend. The first we get a look at is Uzumaki, the adaptation of the Junji Ito manga of the same name, which was supposed to premiere in 2020 before being hit with multiple delays. According to Adult Swim's Jason DeMarco, the four-episode mini-series will premiere later this year.
See how it's shaping up under the guidance of director Hiroshi Nagahama:
We also got a look at one of two new FLCL anime seasons in the works, FLCL: Grunge, which is being directed by Hitoshi Takekiyo at MontBlanc Pictures and will once again feature the music of The Pillows. The other is FLCL: Shoegaze. 
Finally, we have a preview of Ninja Kamui, directed by The God of High School's Sunghoo Park and featuring character designs by Afro Samurai's Takeshi Okazaki.
Here's how Adult Swim describes Ninja Kamui:
Ninja Kamui follows Joe Higan who is a Nukenin – a former ninja who escaped his clan and is hiding from his violent past in rural America with his family. One night, he is ambushed by a team of assassins from his former organization who exact a bloody retribution on Joe and his family for betraying their ancient code. Rising from his seeming "death," Joe will re-emerge as his former self – Ninja Kamui – to avenge his family and friends. Kamui is a 21st century ninja, a shadowy anachronism who pits his ancient skills against high-tech weaponry with brutal finesse. He must face off against trained assassins, combat cyborgs, and rival ninjas to bring down the very clan that made him.