Twitter Celebrates Hayao Miyazaki's 80th Birthday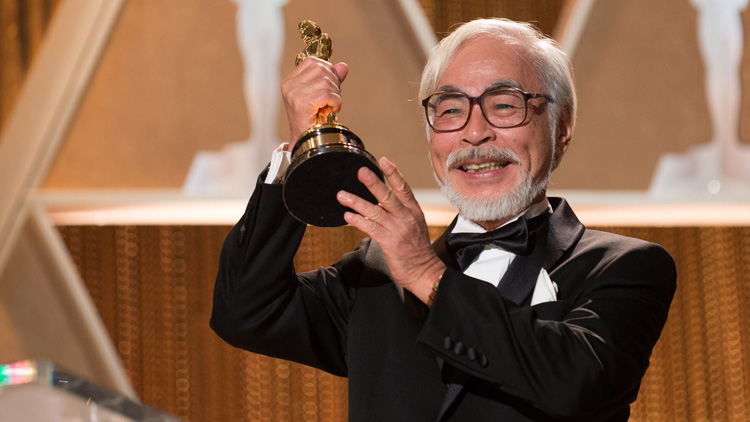 Hayao Miyazaki was born 80 years ago today, on January 5, 1941. Enough people who are fans of his work also have Twitter accounts, because they got his name trending while sending him birthday wishes. Here are some of the people celebrating:
«I do believe in the power of story. I believe that stories have an important role to play in the formation of human beings, that they can stimulate, amaze, and inspire their listeners»

Happy 80th Birthday Hayao Miyazaki! pic.twitter.com/oW8fK7USyk

— Lost In Film (@LostInFilm) January 5, 2021
A very happy birthday to Hayao Miyazaki, the man who always makes us feel like we're flying whenever we watch his films. pic.twitter.com/z2eQlXjP5R

— Ghibliotheque – A Podcast About Studio Ghibli (@ghibliotheque) January 5, 2021
https://twitter.com/getFANDOM/status/1346477663779581953
Few have contributed so greatly to the modern animation landscape as Hayao Miyazaki. Happy 80th birthday to the Studio Ghibli co-founder and one of our finest working artists. #BornOnThisDay pic.twitter.com/OCmBDpe9fk

— Museum of the Moving Image (@MovingImageNYC) January 5, 2021
"Animators can only draw from their own experiences of pain and shock and emotions."

Happy 80th birthday to the master, Hayao Miyazaki! pic.twitter.com/37Uut2U7h7

— Film at Lincoln Center (@FilmLinc) January 5, 2021
https://twitter.com/JapanCons_NY/status/1346484594384785409
Happy birthday to Hayao Miyazaki, who turns 80 years old today. As we do every year, we're sharing this valuable lesson from Miyazaki about idea creation.https://t.co/G37CY03tmC

— cartoonbrew.com – Animation News (@cartoonbrew) January 5, 2021
It really goes to show how many people Miyazaki's touched with his movies, and just how many worldwide fans he has. Even characters in fictional shows like The Simpsons watch him.
____
Danica Davidson is the author of the bestselling Manga Art for Beginners with artist Melanie Westin, and its sequel, Manga Art for Intermediates, with professional Japanese mangaka Rena Saiya. Check out her other comics and books at www.danicadavidson.com.