Try Out 30 Days of Dubs, Subs, and Uncensored Anime for Free on HIDIVE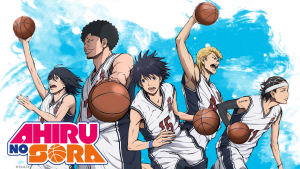 Featured Spotlight: HIDIVE
With so much anime to explore, you need one central hub to get you through the hot summer days to come. That's where HIDIVE comes into play, and you can try out the streaming service's vast selection for yourself with the help of a free 30-day trial!
HIDIVE doesn't just have a ton of anime series to watch, representing a variety of wildly different genres. You'll also find OVAs and movies, as well as completely uncensored anime presented in its original, unaltered form. Throw in options for both Japanese with English subtitles and English dubs for a bunch of shows and movies, and you've got your watchlist covered for the foreseeable future.
Think of all the anime you can watch in a month. Now think about watching all that anime for free and you have an idea of what to expect from your 30-day trial of HIDIVE. Feeling sporty? Fire up the intense basketball action of Ahiru no Sora! Want to see one of many HIDIVE exclusives? Watch the excellent O Maidens in Your Savage Season, based on the manga written by Anohana and Maquia's Mari Okada.
Once you've scheduled out your month of anime watching, you'll definitely want to stick around for more. HIDIVE is constantly adding new shows, movies, and OVAs both subbed and dubbed, and the best way to stay up to date is to keep your eyes on the service for the latest additions. Sign up for a free 30-day trial of HIDIVE and discover your new favorite anime today.
** This article was sponsored by HIDIVE **