Tourists Flock to Park with "Anywhere Door" From Doraemon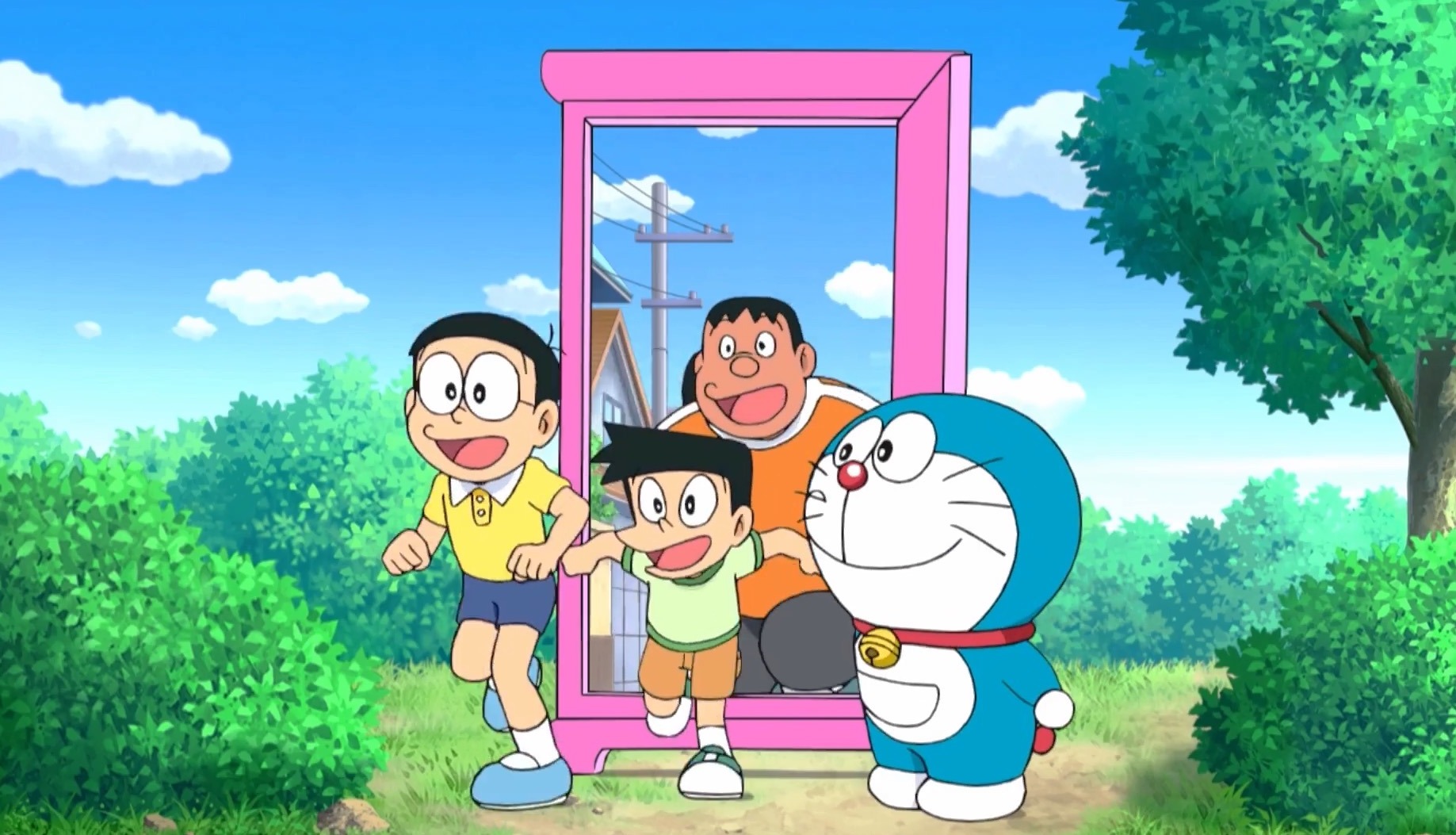 Fans of Doraemon would be familiar with the Anywhere Door (Dokodemo Door in Japanese), a special portal that allows you spectacular traveling abilities. Recently something that looks very similar to the Anywhere Door has been set up in the Saruka Park in Hirakawa, Japan, and it's bringing all sorts of tourists and fans.
A representative for the local government remarked, "It's great because it helps promote the city of Hirakawa." But if you take a look, it doesn't appear exactly the same as the Anywhere Door. The original Anywhere Door is pink, not yellow. The door in the park also has a red ribbon added, which the Japanese paper The Mainichi views as a nod to character Dorami.
While there may be differences, there are more similarities, and it's easy for Japanese fans to recognize something that looks so much like an object from one of the country's most successful pop culture franchises.
"There have been increasing numbers of visitors coming to see the attraction and many phone inquiries," said Toshinori Shimoyama of Hirakawashi Kanko Kyokai, which is the local tourist association.
A man who came from a nearby city to see the door also remarked, "I heard from my colleague who said, 'There's an Anywhere Door in Saruka Park,' and I came to take a picture of it because I thought it would make my child happy."
COVID and social distancing had caused Japan's book sales to go up, in particular children's books. And within the category of children's books, Doraemon especially took off, selling millions of copies. In late 2020, head of Doraemon Room Satoshi Matsui commented, "In the past year, I have been surprised anew by the enormous popularity of Doraemon. It is indeed Japan's No. 1 manga."
Would you want to visit Doraemon's Anywhere Door as a tourist?
Source: The Mainichi
____
Danica Davidson is the author of the bestselling Manga Art for Beginners with artist Melanie Westin, and its sequel, Manga Art for Intermediates, with professional Japanese mangaka Rena Saiya. Check out her other comics and books at www.danicadavidson.com.