Tomoyo Kurosawa Gets Comfy as Latest Laid-Back Camp Cast Member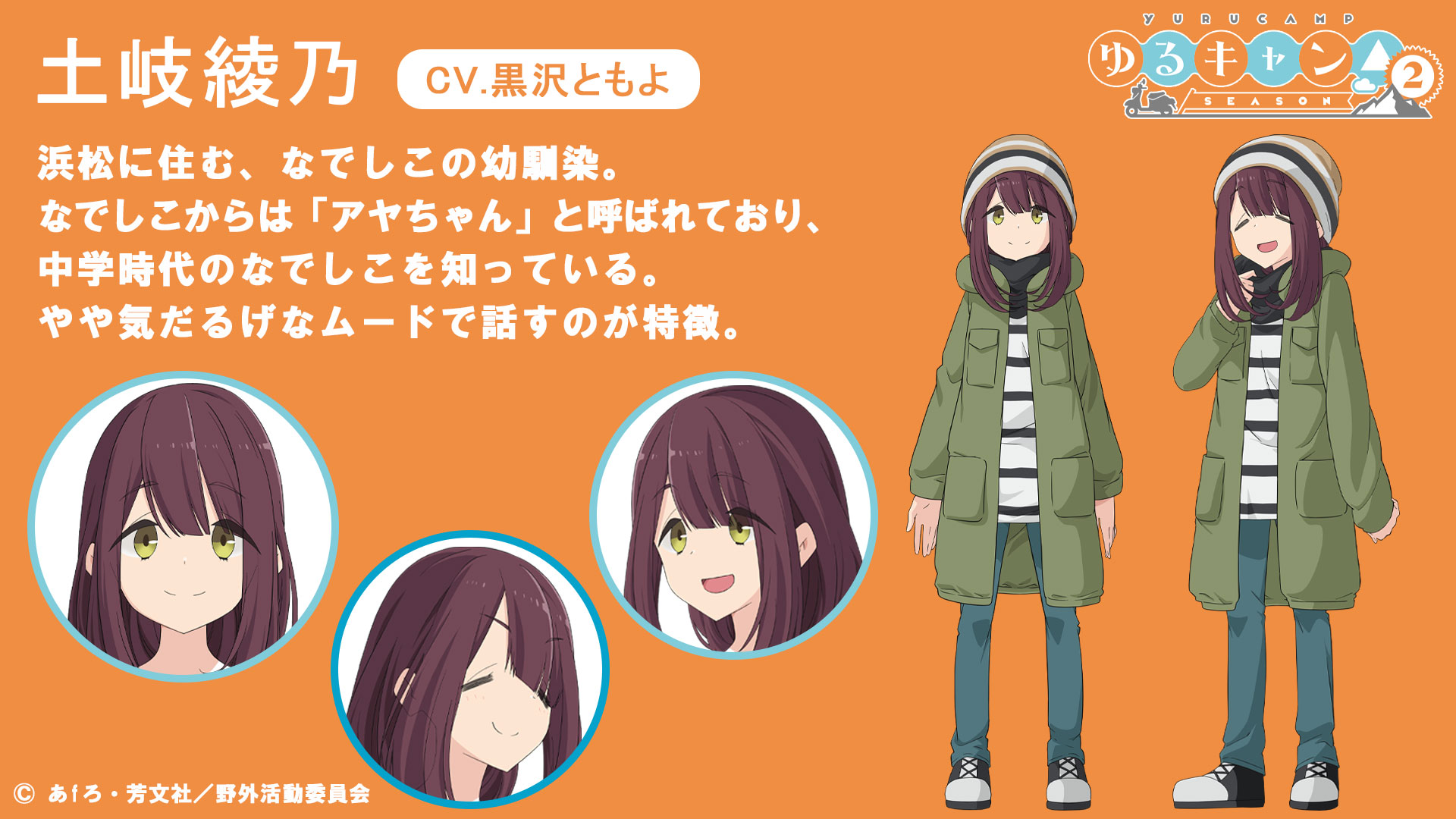 The TV anime adaptation of Afro's Laid-Back Camp manga is coming back with a second season, and voice actress Tomoyo Kurosawa is getting in on the fun. The official website updated with the latest details, which have Kurosawa voicing Nadeshiko Kagamihara's childhood friend, Ayano Toki.
You can see the character's design above. Here's what Tomoyo Kurosawa had to say about the role, as translated via Crunchyroll:
""My impression of the character is that she is a laid-back gal, which is appropriate for the title Laid-Back Camp. I heard from the other voice actresses that they have been able to play their characters with a very good atmosphere, so I was a little bit excited to join the cast. I'm looking forward to it. It's a pleasure to be able to participate in this series, which has been deeply loved for so long in various media, in various forms. I'm going to brace myself, but I'm also going to enjoy it in a laid-back way. I would be glad if you can support us!"
It's been a while since we got to enjoy Laid-Back Camp. The first 12-episode season aired back in January-March of 2018, followed by a live-action TV anime adaptation and the spinoff anime Room Camp. Crunchyroll streamed the first season as it aired and describes it like so:
Nadeshiko, a high school student who had moved from Shizuoka to Yamanashi, decides to see the famous, 1000 yen-bill-featured Mount Fuji. Even though she manages to bike all the way to Motosu, she's forced to turn back because of worsening weather. Unable to set her eyes on her goal, she faints partway to her destination. When she wakes up, it's night, in a place she's never been before, with no way of knowing how to get home. Nadeshiko is saved when she encounters Rin, a girl who is out camping by herself. This outdoorsy girls story begins with this first encounter between Nadeshiko and Rin.
Laid-Back Camp season 2 is currently set to premiere in January 2021.
Source: Official website via Crunchyroll