Tokyo One Piece Tower Site Unveils New Visuals
So somehow the promise of Evangelion, Attack on Titan and Resident Evil theme park rides hasn't quite convinced you to get on that plane to Japan. Fine. Maybe you're more of a One Piece person?
In that case, we've got the place for you. Tokyo One Piece Tower, the One Piece-themed park which was announced last year, is creeping closer to its March 13 opening date, and the official site has been updating with a host of new visuals.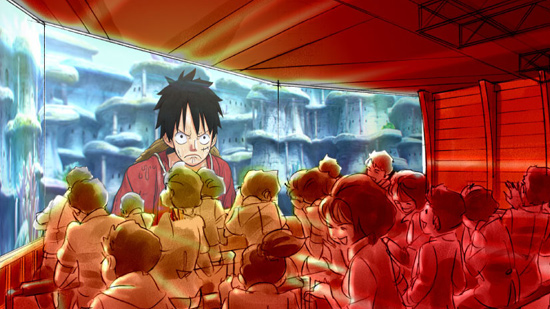 The most recent update shows off two new attractions, Luffy's Endless Adventure and Franky's Hentai! Ball Coaster. Luffy's Endless Adventure is described as a "walk-through attraction," while Franky's is a "super" pinball machine on which one can win a limited Franky figurine.
Previously announced attractions include Usopp's Mezase Sogeking, Robin's Poneglyph Searching, Soul Edge of Zoro, Nami's Casino, Chopper's Thousand Sunny Exploration, and Brook Horror House.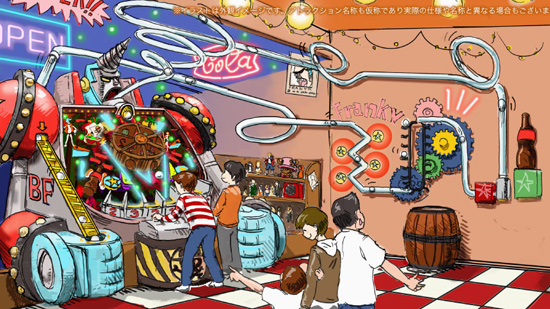 Advance tickets for Tokyo One Piece Tower are already on sale for 3,000 yen (about $25). Incidentally, they're also recruiting part-timers to work at the park. Applicants must "love the world of anime" and will make 950 yen an hour (probably need to speak fluent Japanese and be legally able to work in Japan too; sorry guys).
But no such restrictions prevent you from visiting the park! Book that flight already!
Source: Crunchyroll
---
Related Stories:

– One Piece Theme Park Heads to Tokyo Tower
– Shonen Jump's J-World Theme Park: Our Take
– J-Stars Victory Vs. Heads West
– J-Stars Victory Vs. Review
– One Piece: Pirate Warriors 3 Dated