Tokyo ESP Anime Lines Up English Dub Cast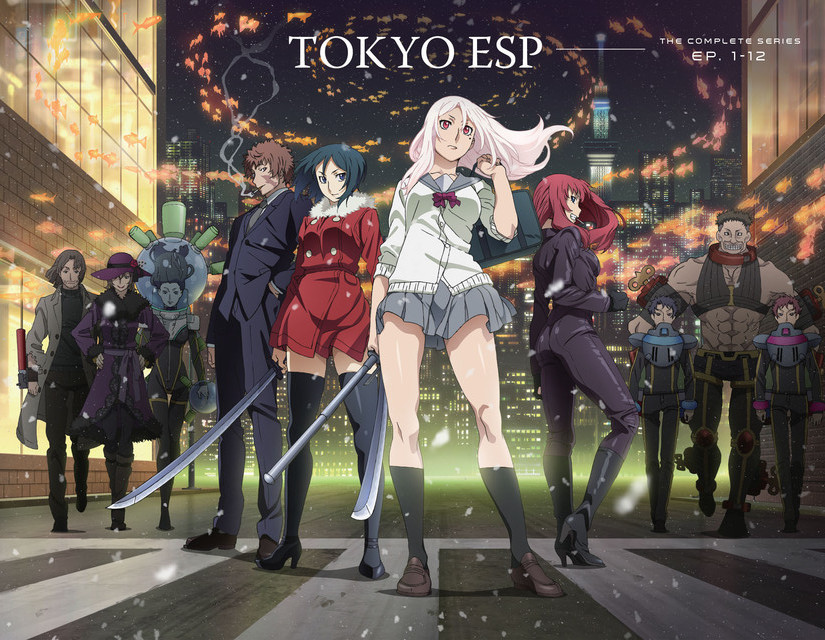 Funimation has the Blu-ray/DVD release of Tokyo ESP set for February 23, so it's time to dig into the English dub cast. Funimation notes that there are some actors new to its dubs in the lineup, including Adam Dahlberg, also known as Sky from the Sky Does Minecraft YouTube channel, among others.
You can look out for some behind-the-scenes footage in the future on his SkyDoesThings channel. In the meantime, here's the full cast for Tokyo ESP.
CAST
RINKA – Sarah Wiedenheft
KYOTARO – Adam Dahlberg
MINAMI – Mallorie Rodak
RINDOU – Bryan Massey
KUROI – Jenny Ledel
MURASAKI – Lara Woodhull
PEGGY – Heather Walker
AYUMU – Morgan Berry
YODANI – R Bruce Elliott
PROFESSOR – Jefferey Schmidt
KOZUKI – Lindsay Seidel
AMIE – Bryn Apprill
RIN – Trina Nishimura
SUKESABURO – Philip Weber
KAKUNOSHIN – Ray Hurd