Tiger and Bunny's Wild Tiger Relaxes In Your Hands With New Figure
Tiger and Bunny protagonist Kotetsu T. Kaburagi, also known as Wild Tiger, is a busy guy, crushing for justice all over Sternbild City. And so it stands to reason that sometimes all Kaburagi wants to do is relax.
That's the point of this new figure, which will no doubt interest fans of Kaburagi's softer side.
The figure, a part of Bandai's Palmate series, measures in at 15 centimeters, the perfect size to nestle right into the palms of your hands. Comic Natalie has made sure to point out that the first few buttons of Kaburagi's shirt are buttoned down.
Be still our hero-loving hearts.
The figure is now available for pre-order at Premium Bandai for ¥6,048 ($56) and comes out in September.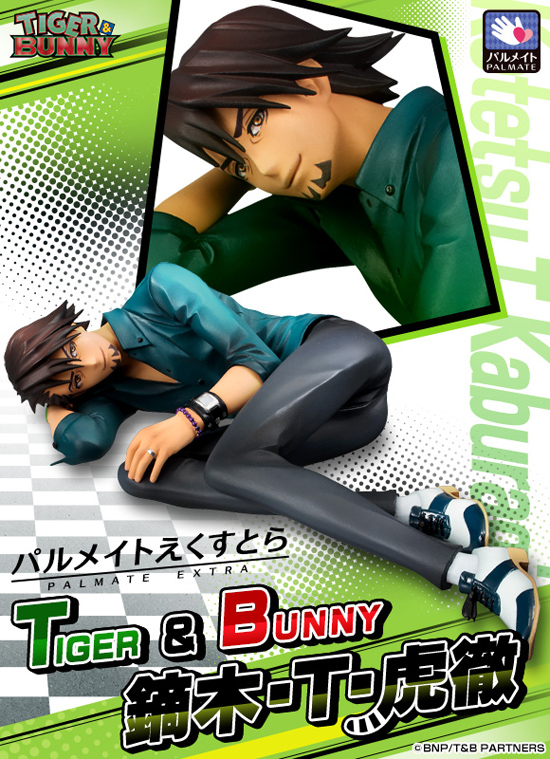 Source: Comic Natalie